Great Day at Burnham & Berrow GC for the County Boys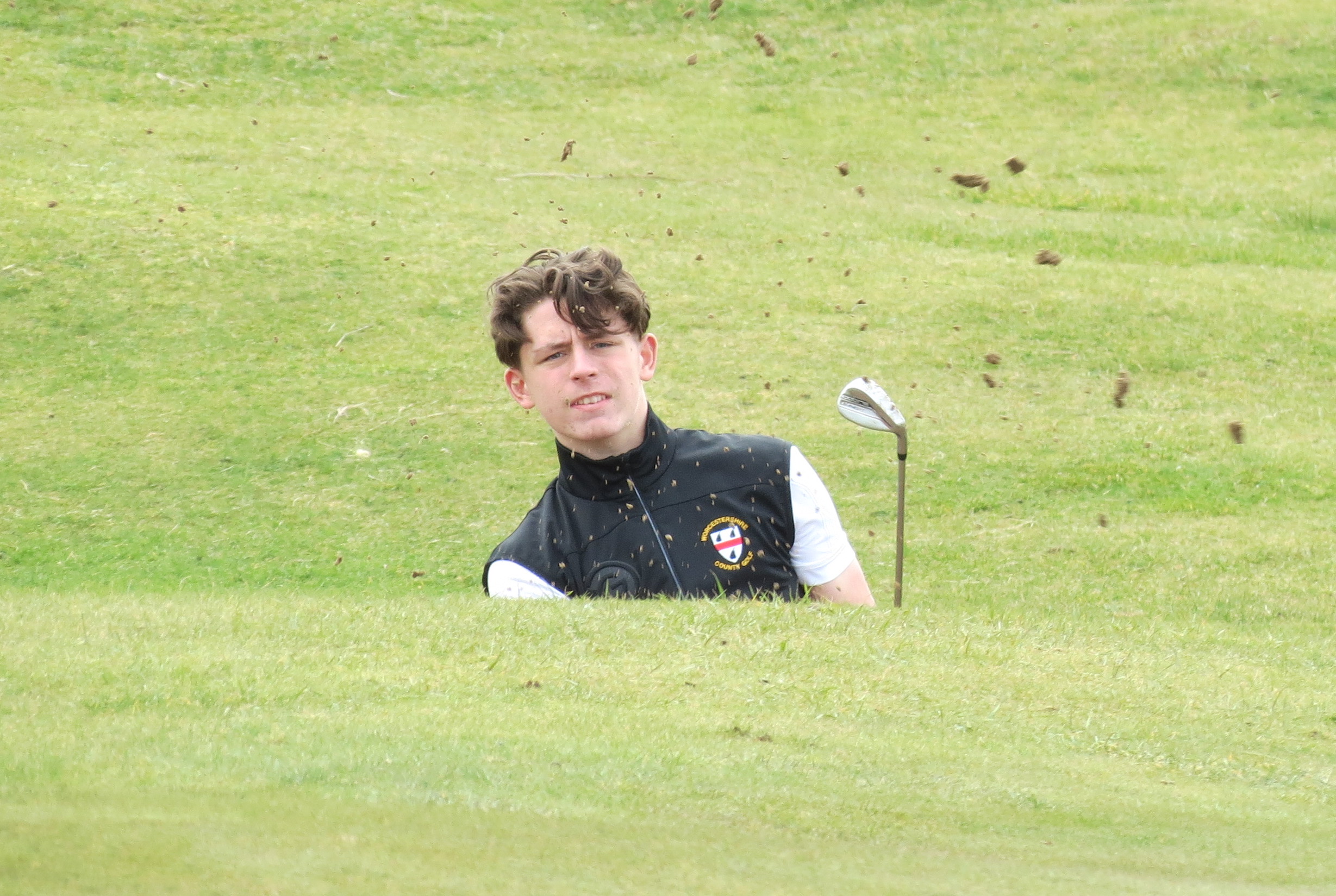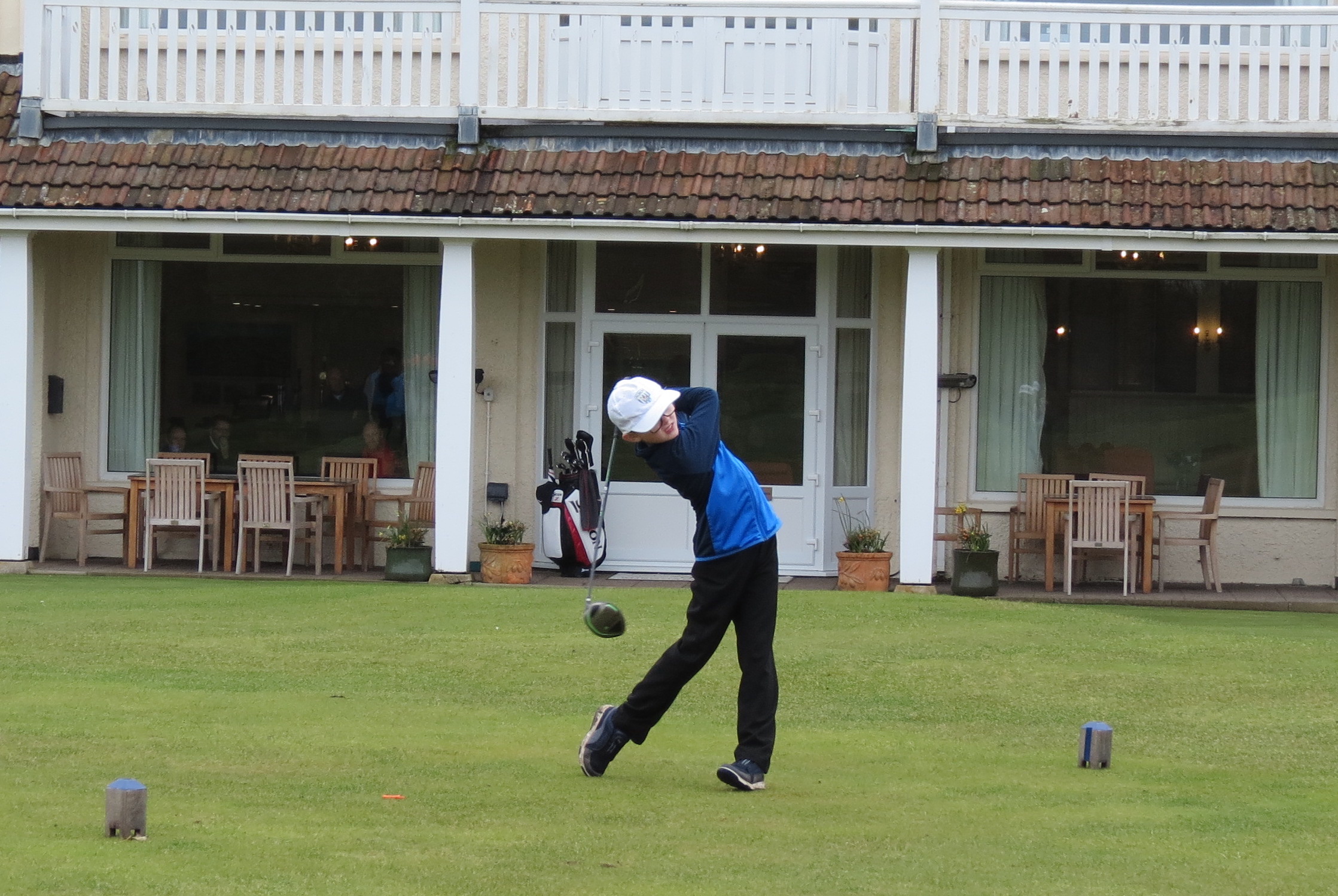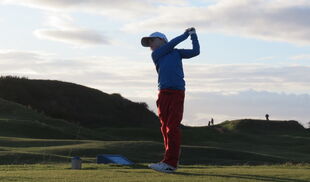 "It was a great challenge and the greens were mint. I enjoyed the whole day." Sam Rowbottom. "I was nervous on the 1st tee but loved every minute." Oliver Badger. "It was just the best day out." Jake Jeff- Johnston.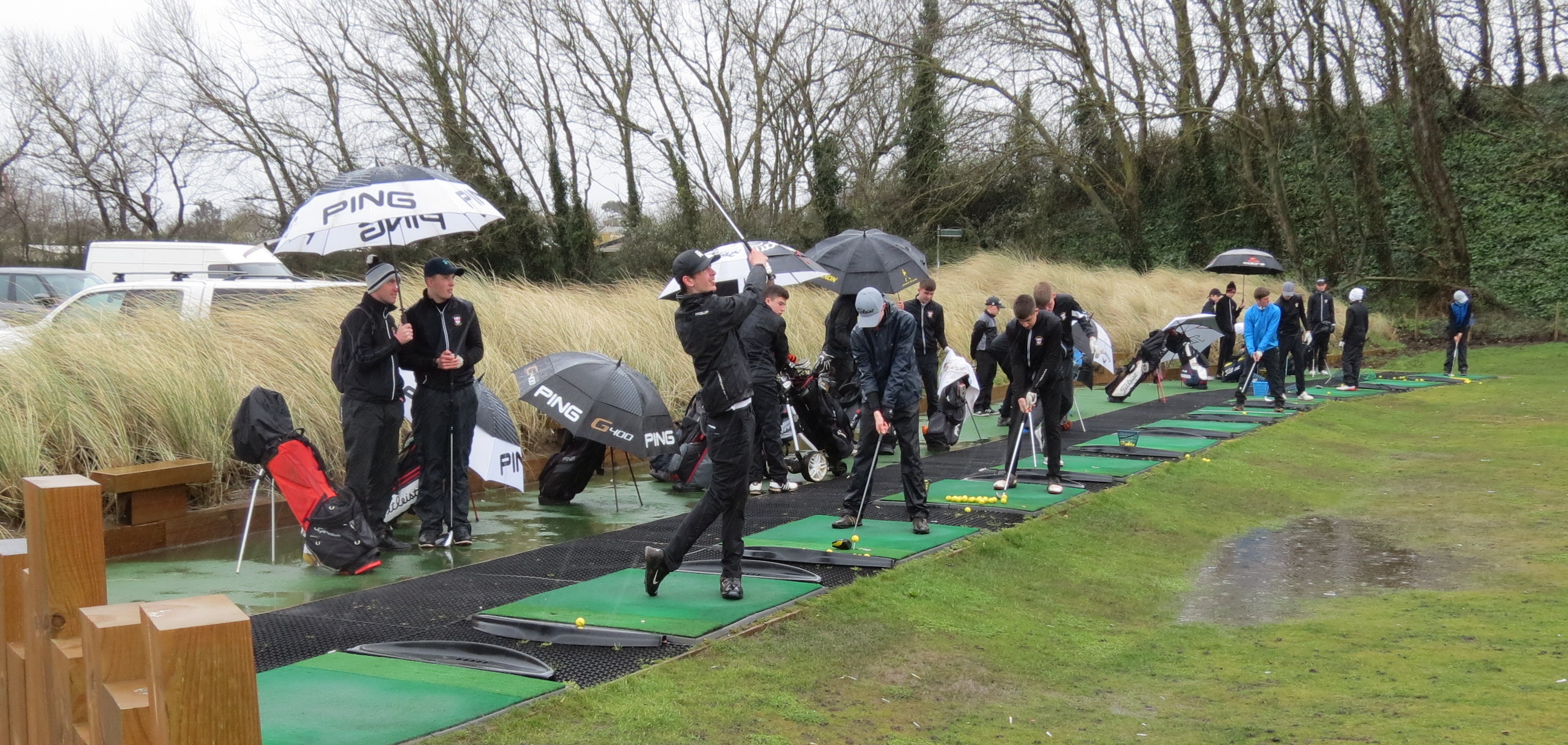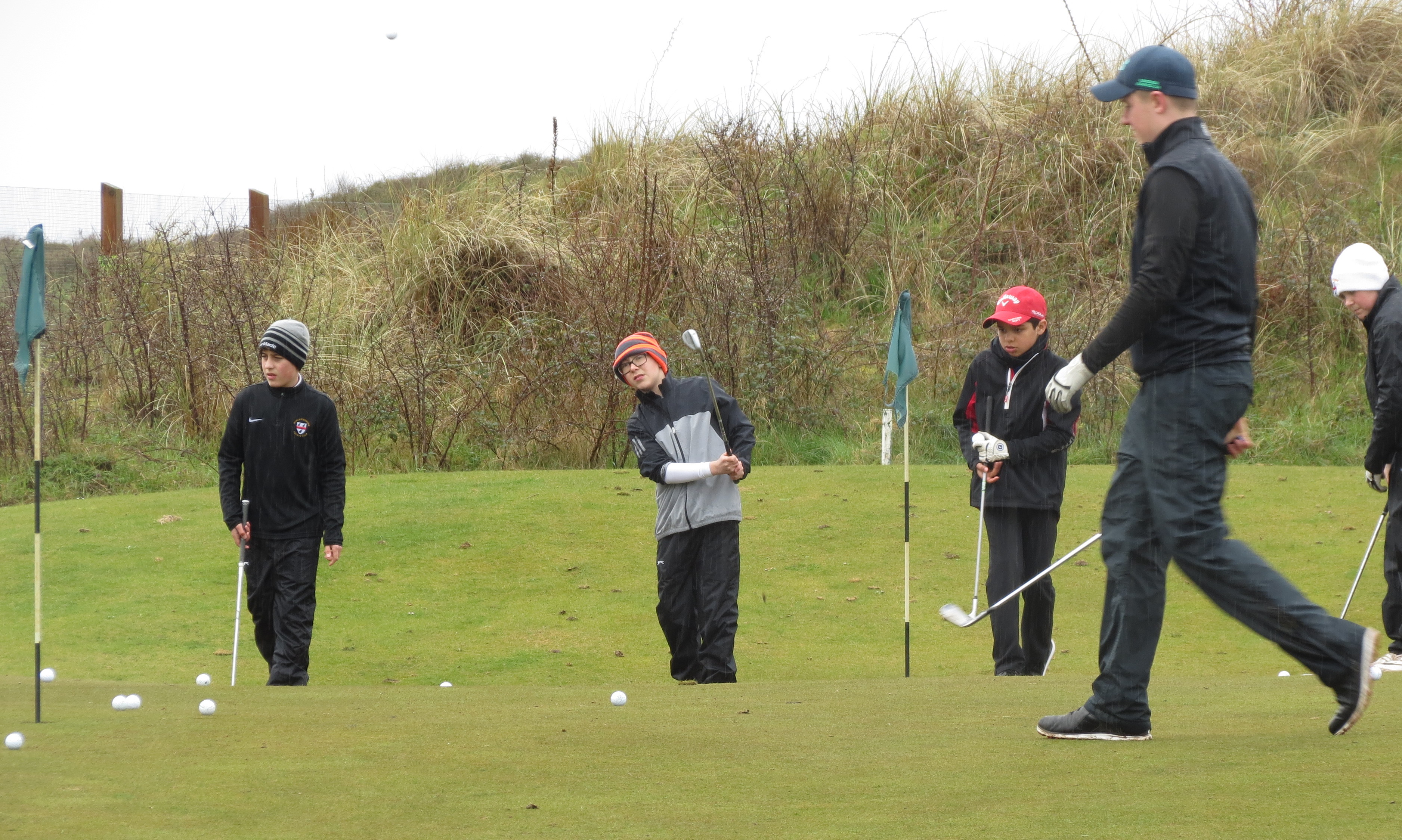 Plenty of practice before play. Long and short game to get a feel for the links turf and bunkers.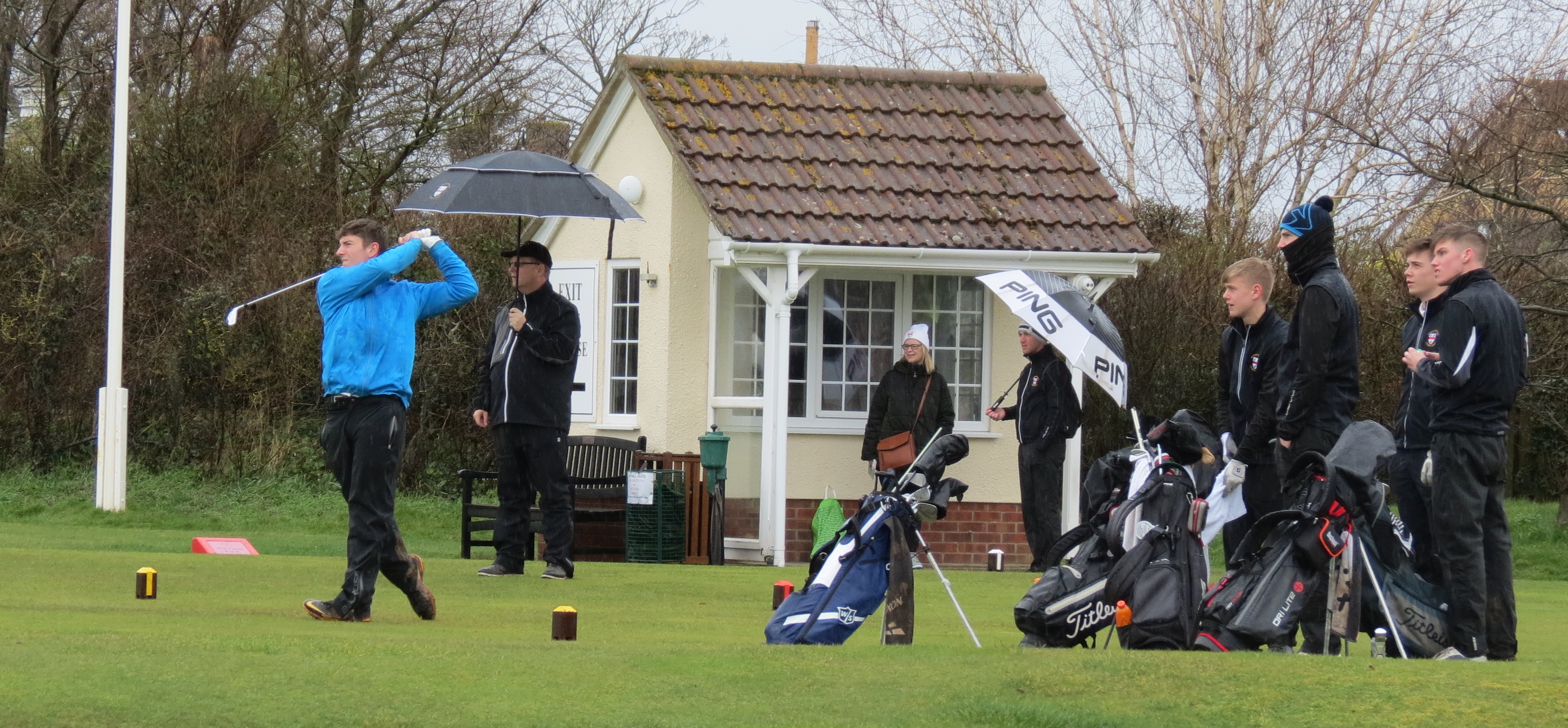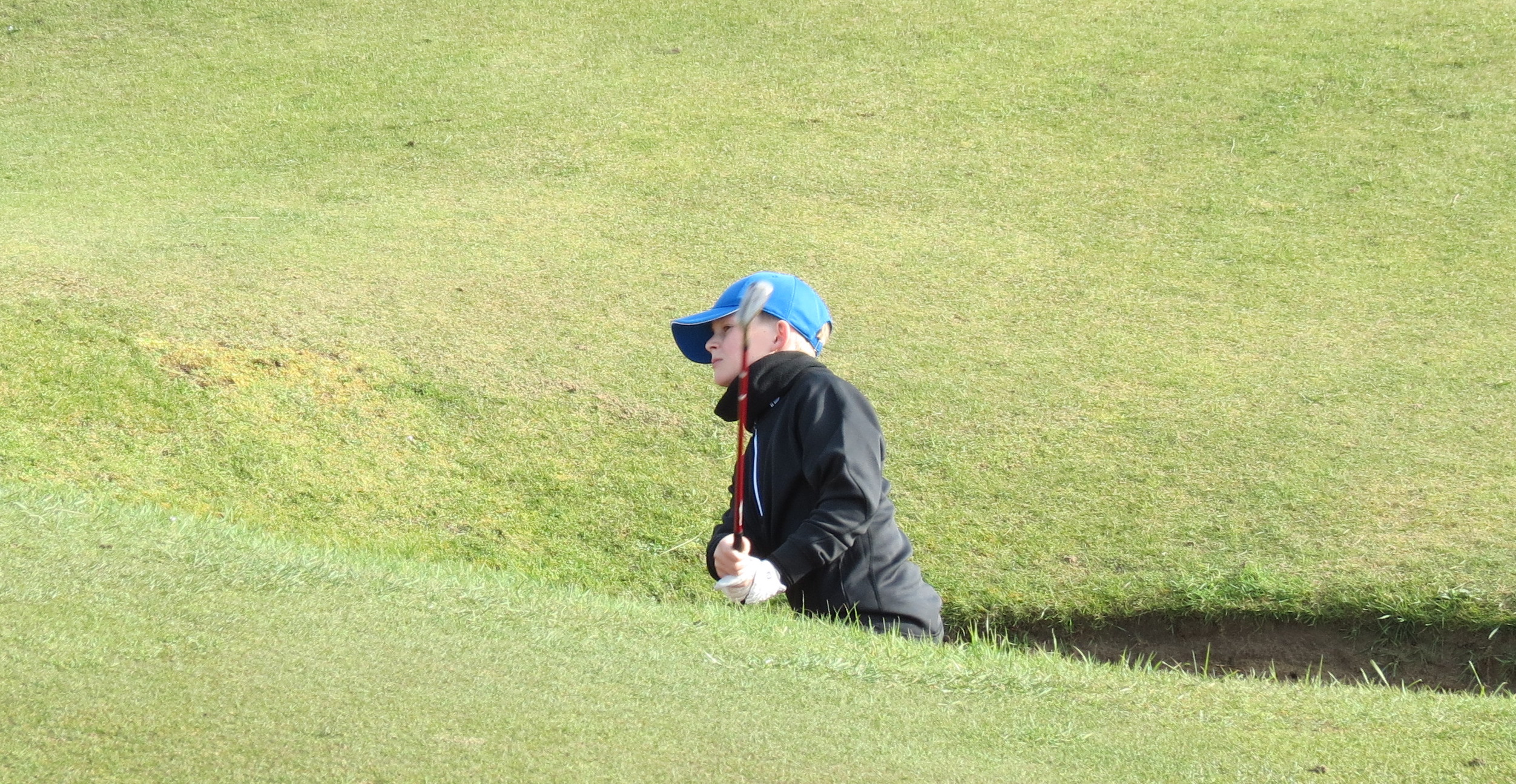 Harrison Leaver ( U18 Captain) leads off in the first group whilst Beau Langford shows great determination to escape from the deep bunkers.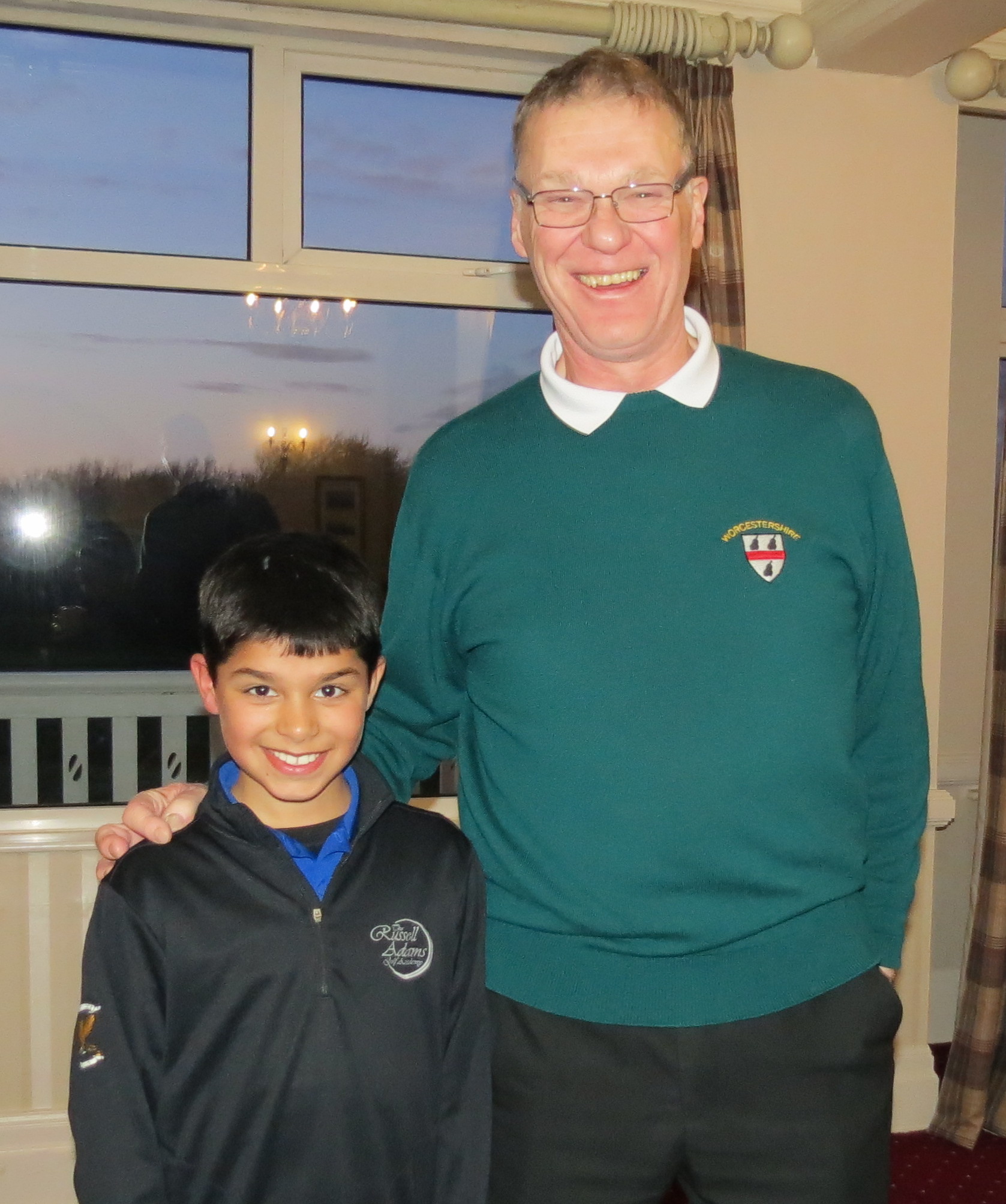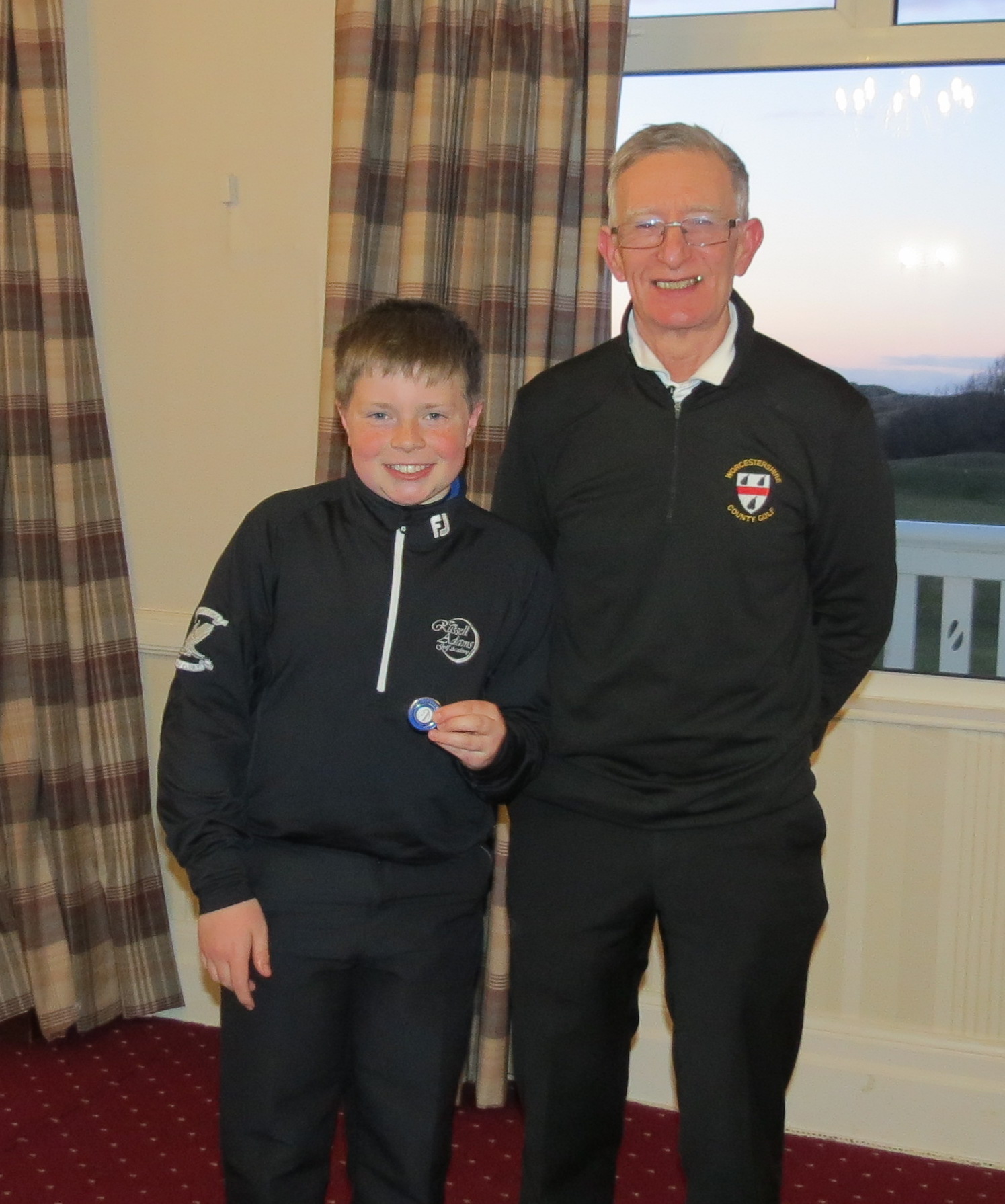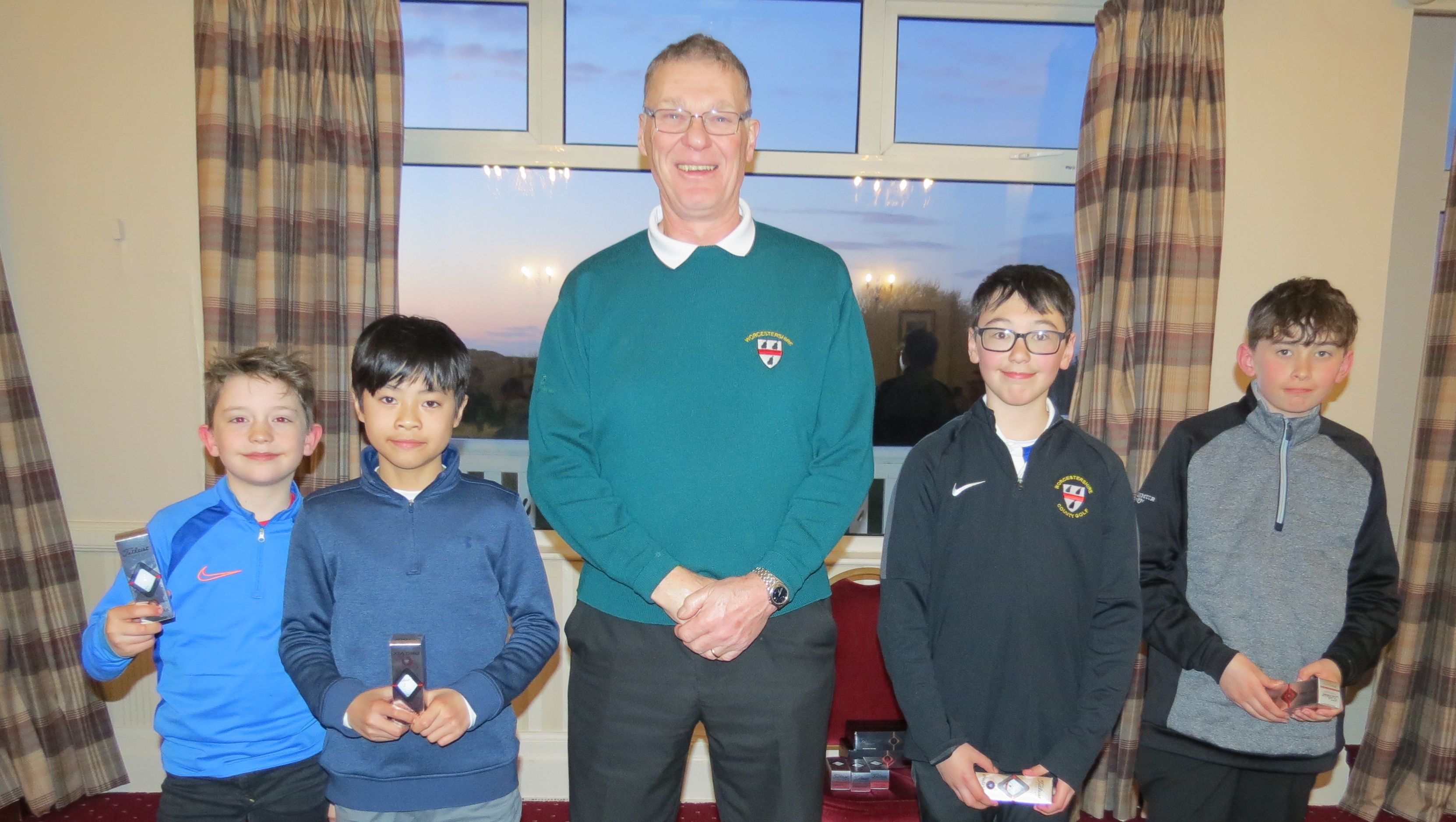 LtoR - A moment of great sportsmanship was recognised with a special prize given to Alex Perry by David McGillivray (County President). Bill Thompson (County Chairman and Junior Organiser) presented a souvenir momento from B&BGC to Harry Evans for the superb attitude he displayed throughout the whole day. 2nd Nett Prizes were presented to Jake Jeff-Johnston, Euan Choi, Teddy Fee and Sonny Priestley. Well done boys for playing so well together and for showing such great skills, particularly around the greens.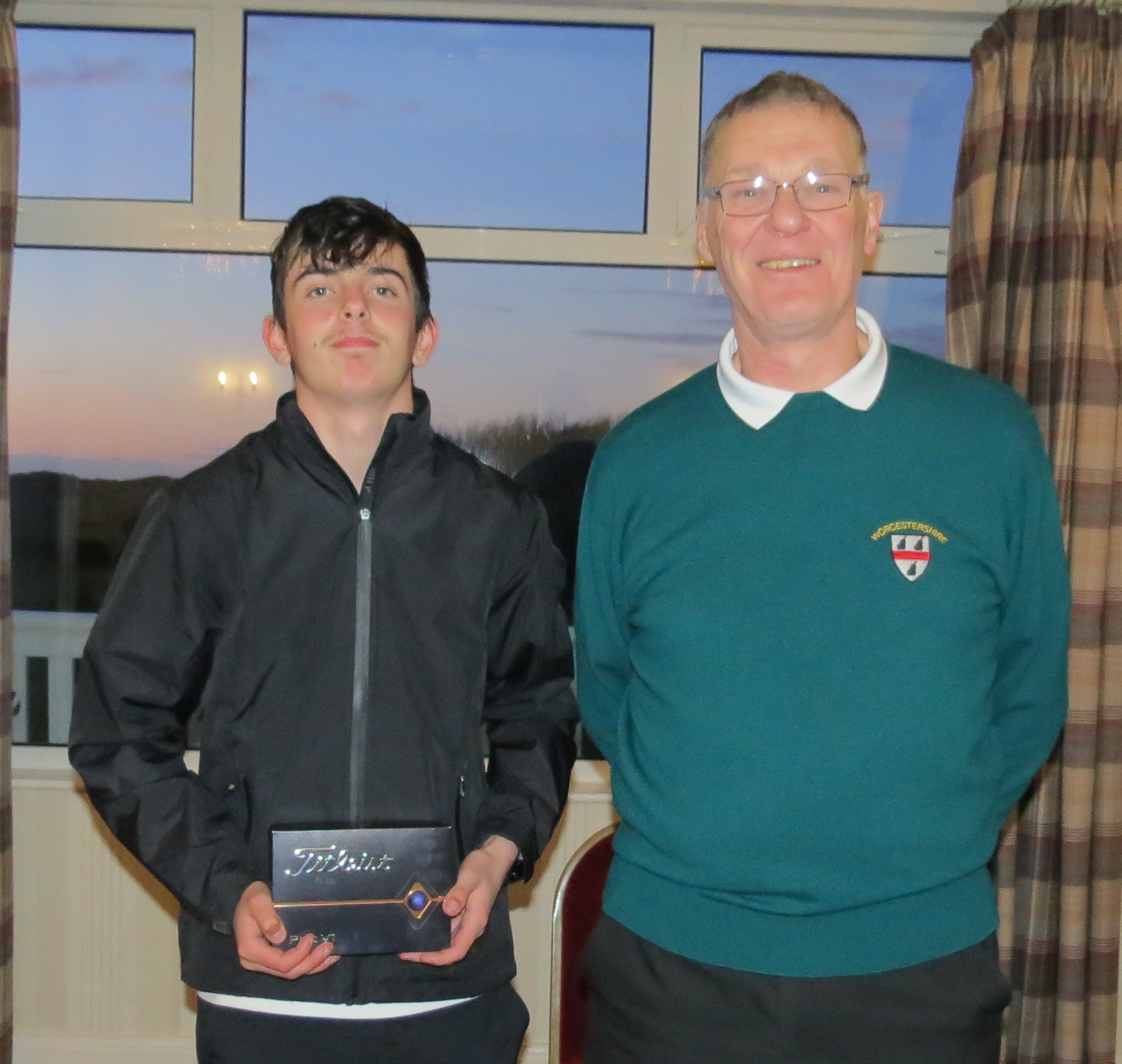 Tom Blizzard capped a great day with four birdies and a number of fine shots through the stiff breeze to win the nett prize with a superb 42 points. Congratulations Tom.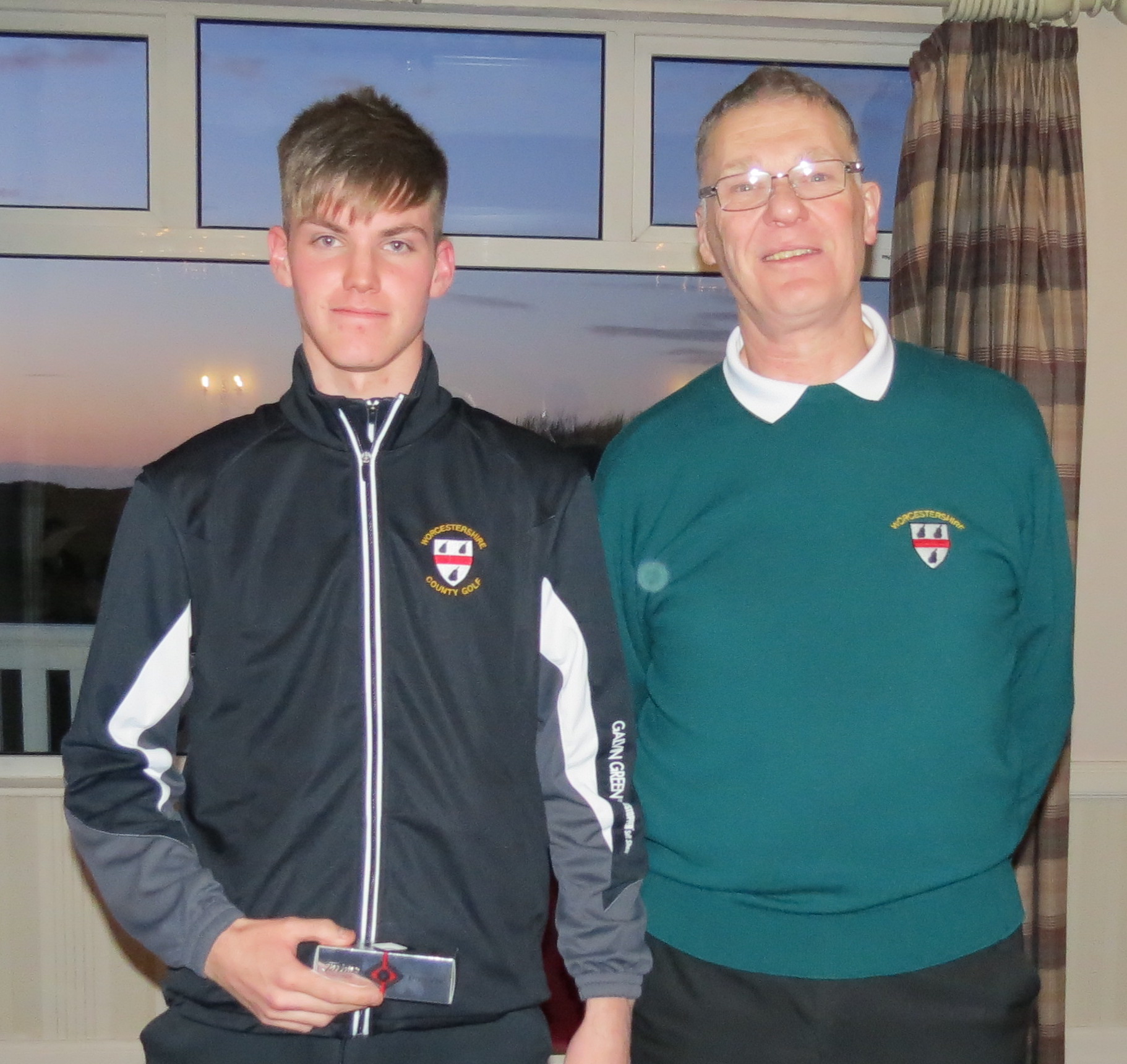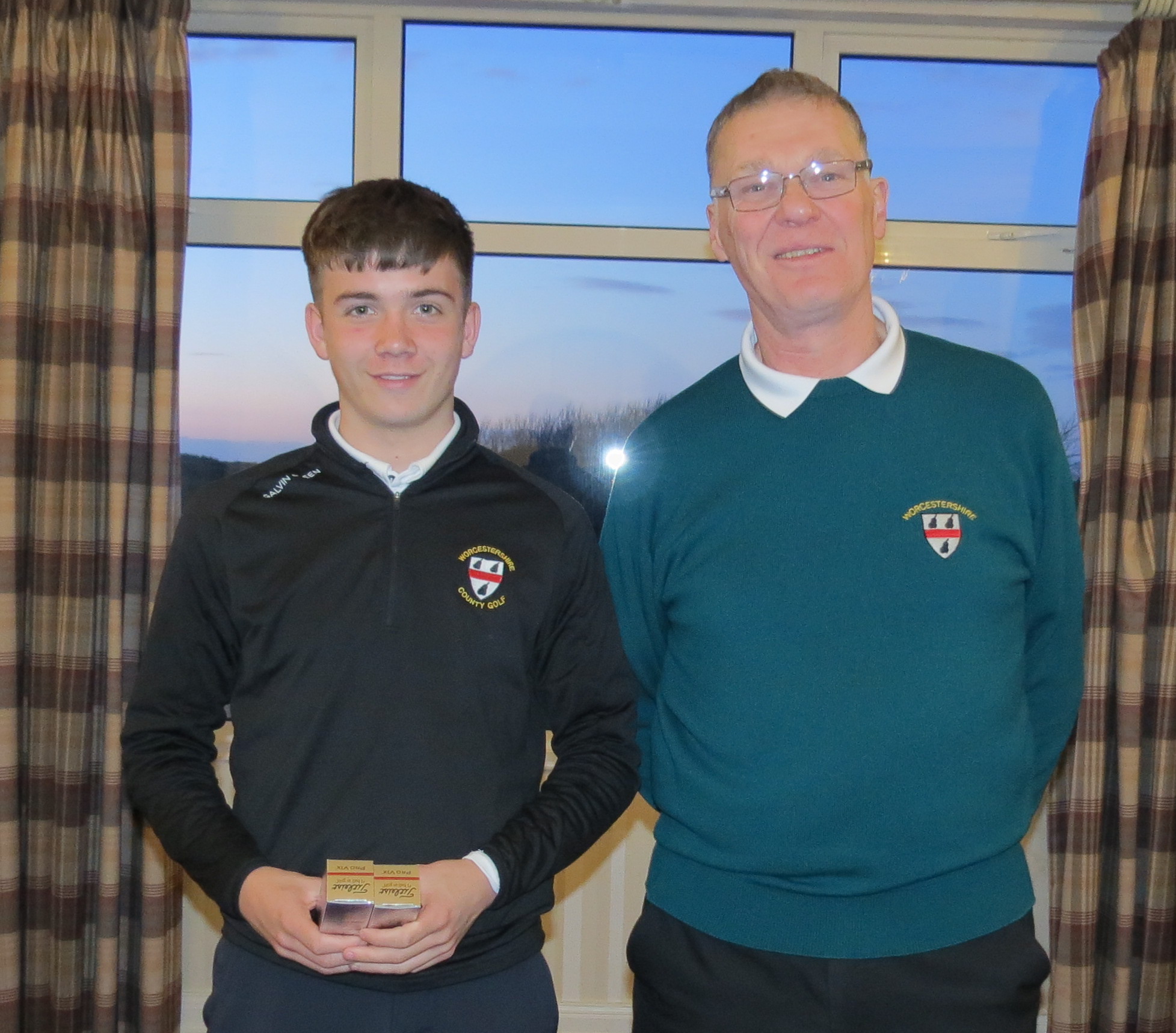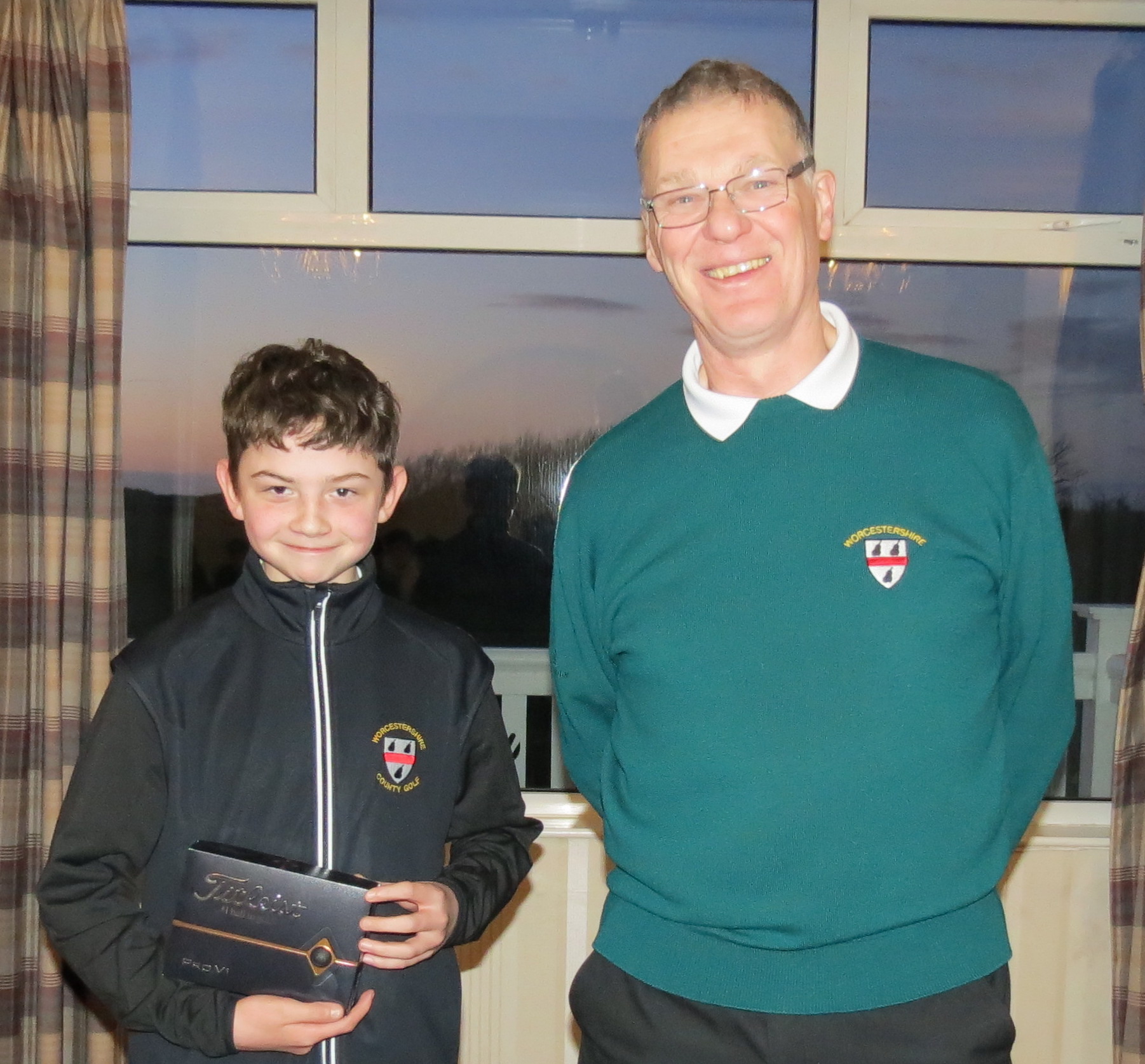 LtoR: The gross prizes were keenly fought by our lowest handicap County Juniors, who all said how much they enjoyed the course and the opportunity to play from the tight links turf. In 3rd gross place was Aaron Bryan (31pts), in 2nd place was Tom Wakeman (31pts) and the best gross on the day was won by the incredibly consistent, James Ilsley (32pts).
Although the day started in heavy rain, it soon cleared once everyone had teed off and the boys enjoyed a fine afternoon on the links. The course was in superb condition and the boys enjoyed watching their shots spin and stop on the highly receptive greens. Attitudes, general behaviour and respect for the members and facilities at Burnham and Berrow were first class from all the boys. The bar staff, the Club Captain, Justin Lane, catering and members visiting on the day were full of praise for how our boys presented themselves. They were all a credit to the County.
On behalf of the County I'd like to thank all the parents for attending and supporting the event with such enthusiasm, especially in giving the boys great words of encouragement when faced with quite a daunting task for some of them. In addition, I'd like to thank all the County Officials attending on the day, whose support was invaluable. They were, David McGillvray (County President), Paul Newman (Seniors Captain), Grenville Rose (Past President), Roger Martin (Junior Team Manager), Ian Henry (County Head Coach) and Debbie and Stuart Pritchard.
I'd also like to thank the committee, club professionals, catering staff and members of Burnham and Berrow G.C. who couldn't do enough to make our visit such an enjoyable one.
Bill Thompson
County Chairman and Junior Organiser
16th March 2020.