COUNTY ANNOUNCES CANCELLATION OF ALL EVENTS & MATCHES FOR 2020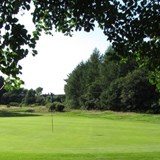 The County has decided to cancel all fixtures and events (except the Inter Club Knockouts) for the remainder of 2020 in order to fully protect our players, our clubs and our volunteers. We are also mindful that clubs will need as much flexibility as possible to reschedule many of their own internal competitions over the coming months.
We are extremely hopeful that clubs will be happy to reschedule the events that they were due to hold in 2020 for the equivalent date in 2021.
Any player that has paid an entry fee for a 2020 competition has now been (15th July) refunded by Paypal.