Great performance by U18s in EGU Qualifier

The Worcestershire U18 EGU Qualifier Team at Ashbourne GC on 2nd June 2021
LtoR : James Humphries, Phillip Krone, James Ilsley, Louie Stott, Harvey Jones, Harrison Leaver (Capt), Mark Hewlett
The County Junior U18 team played at Ashbourne GC in Derbyshire in the Midland EGU Qualifier on Tuesday 1st (practice) and Wednesday 2nd (36 hole medal) June 2021.
All ten Midland Counties were competing for the opportunity to reach the national finals later this year. Our team was Harrison Leaver (Worcs G&CC Captain), Louie Stott (Bewdley Pines), James Ilsley (Stourbridge), James Humphries (Redditch), Phillip Krone (Kings Norton), Harvey Jones (Kings Norton) and reserve Mark Hewlett (Gaudet Luce).
The format was a 36 hole medal with five out of six scores counting towards the team's final total score. After a long, tiring day in hot sunshine our team finished in a very creditable 3rd place overall out of ten counties. The winners were Leicestershire & Rutland with 732, 2nd were Warwickshire with 739 and 3rd were Worcestershire with 747.
Click here for all the finalised team scores
Click here for all the individual scores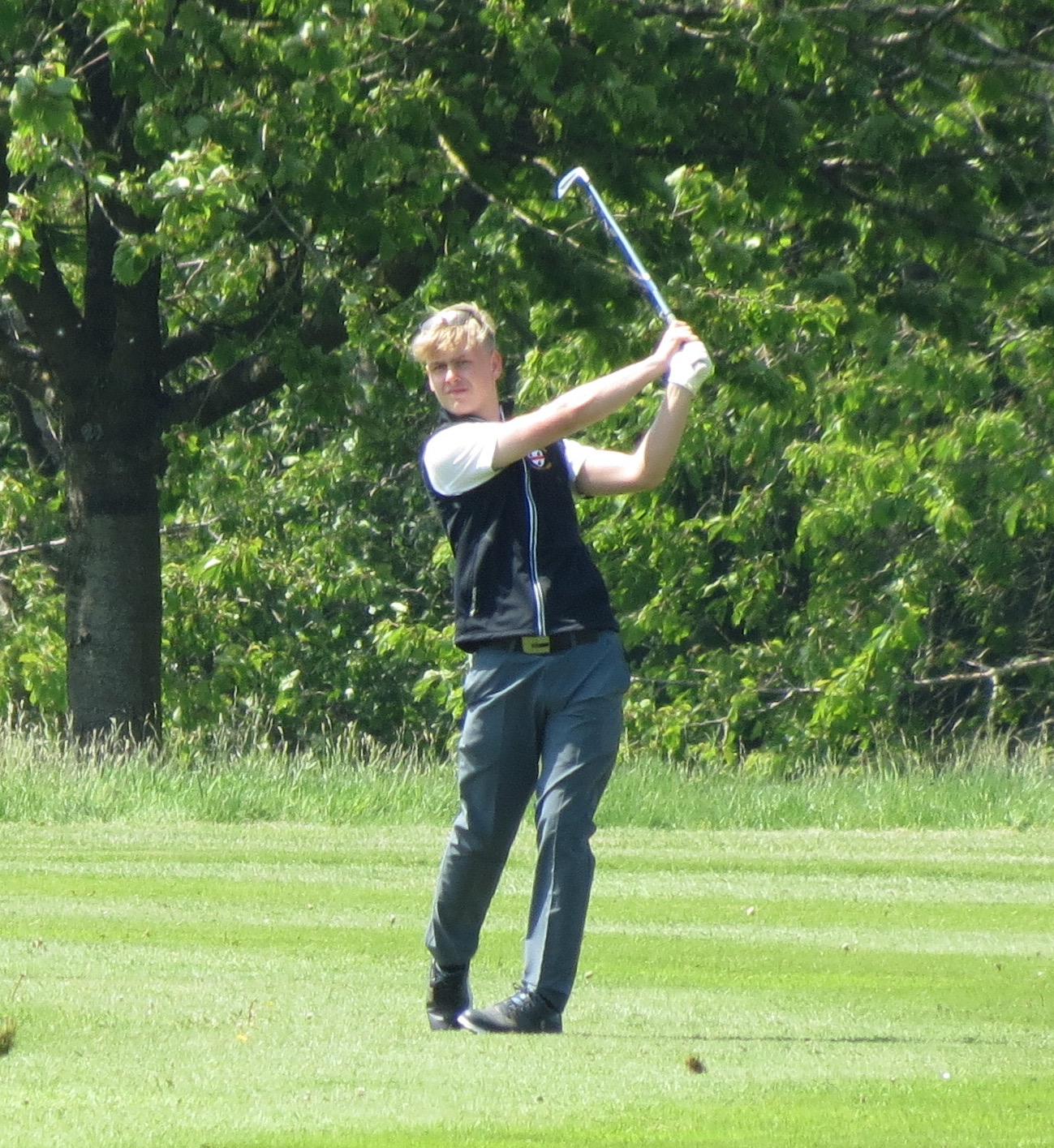 Harvey Jones hitting his approach to the 18th at Ashbourne GC
This was a great team performance by all our players on a challenging course in windy conditions. Harvey Jones (72 & 73 gross +3 on the day) produced our best individual performance, finishing in 7th place overall. It was great to see our team improving on their first round scores by eight shots overall in their second rounds, especially in such a high pressure environment.
The U18 team now look forward to their upcoming league matches, the first of which is on 27th June against S&H at The Herefordshire GC.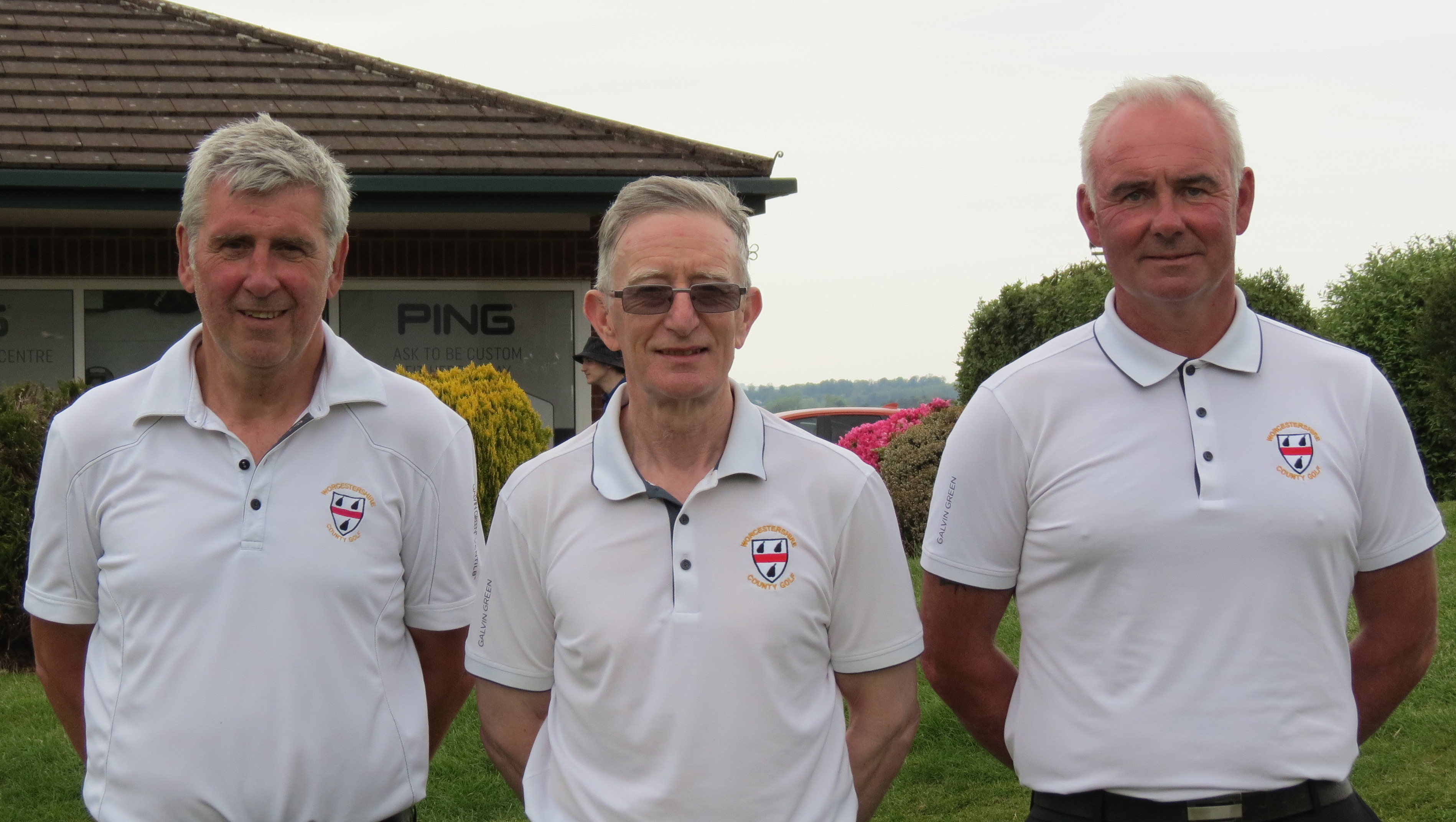 A special thank you goes to our team managers over the two days - Roger Martin, Mark Hewlett and Bill Thompson. It was also very good to see our President, Ian Rone, Junior organiser, Colin Day and Stuart and Debbie Pritchard visiting on the main competition day to support the boys. Thank you too to all the parents, who really helped out greatly by transporting the boys to and from the venue.
Report by Bill Thompson
U18 Junior Team Manager