Seniors rally in last match of the season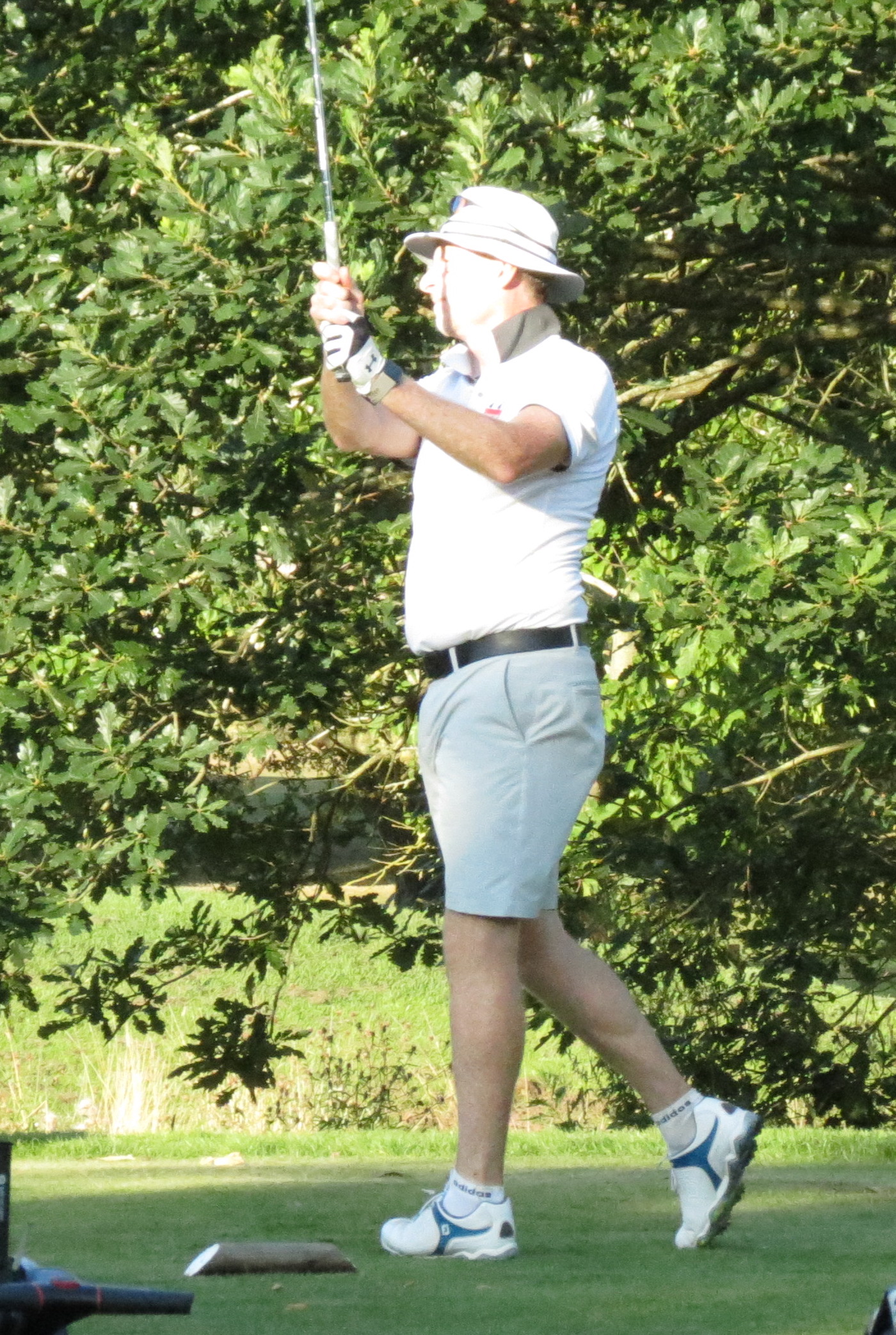 Pete Desmond and Jim Leydon (pictured) won both their matches on the day
Match report: Worcestershire County Seniors v Nottinghamshire Seniors Friendly Match
Wednesday 8th September
Venue : Radcliffe on Trent GC
Due to the aftermath of the lockdown period, this friendly match against Notts was postponed from April to the 8th September. It's always a pleasure to play against the Notts team and their hospitality throughout the day was warmly received by our players. It's always a good time to bring in new players and it was great to see Phil Dyke (Bromsgrove GC) making this first appearance and playing in the top match. Other players making a very welcome return to the seniors team for this match were Paul Newman, Willie Kerr and Alun McGrath, whilst Simon Fletcher, due to make is first appearance, felt unwell during the journey to the match and, after some monitoring tests, was gladly able to join the team at the end of the day. Everyone was extremely pleased to see him and wished him well.
The Nottinghamshire team took a commanding 4.1 to 1.5 lead after the greensomes. Thankfully, solid play from Pete Desmond & Jim Leydon and Alun McGrath & Darron Henn gained much needed points for Worcestershire. After lunch, our players fared much better in the four balls, with very good wins from Paul Newman & Anthony Hill and Pete Desmond & Jim Leydon. Halved matches from the steady pair of Darron Henn & Alun McGrath and Bill Thompson, ensured the points were shared 6v6 after the four balls. Overall, Notts secured a good 10.5 to 7.5 win. It was great to see some of our players returning to the fray again as well as give new players the opportunity to represent the County Seniors Team. Thank you to everyone for making themselves available.
Click here for the match score sheet.
Radcliffe on Trent GC was in fine condition for this match and this should continue as the MGU will host the Seniors Autumn Meeting there on 15th September. Thank you to Maurice Hume, Notts Seniors Captain and to David Evans (Notts Seniors Delegated Manager) for continuing ensure this match was able to be played this year and for the enduring hospitality, sportsmanship and cameradie that exists between the two Counties. We keenly look forward to the return fixture next year at a course in Worcestershire.
Bill Thompson
Seniors Captain 2021
The Worcestershire County Seniors Team v Nottinghamshire at Radcliffe on Trent GC - 8th September 2021
LtoR: Willie Kerr (Redditch GC), Paul Newman (Worcs G&CC), Phil Dyke (Bromsgrove GC), Anthony Hill (Moseley GC), Darron Henn (Gaudet Luce GC), Steve Green (Rose Hill GC) Pete Desmond (Moseley GC) Bill Thompson (Kings Norton GC, Captain), Grenville Rose (Worcs G&CC), Alun McGrath (Stourbridge GC) Not pictured - Jim Leydon (Kings Norton GC) Simon Fletcher (Worcs G&CC)