Tony Sanders, 2019 Bolton Shield winner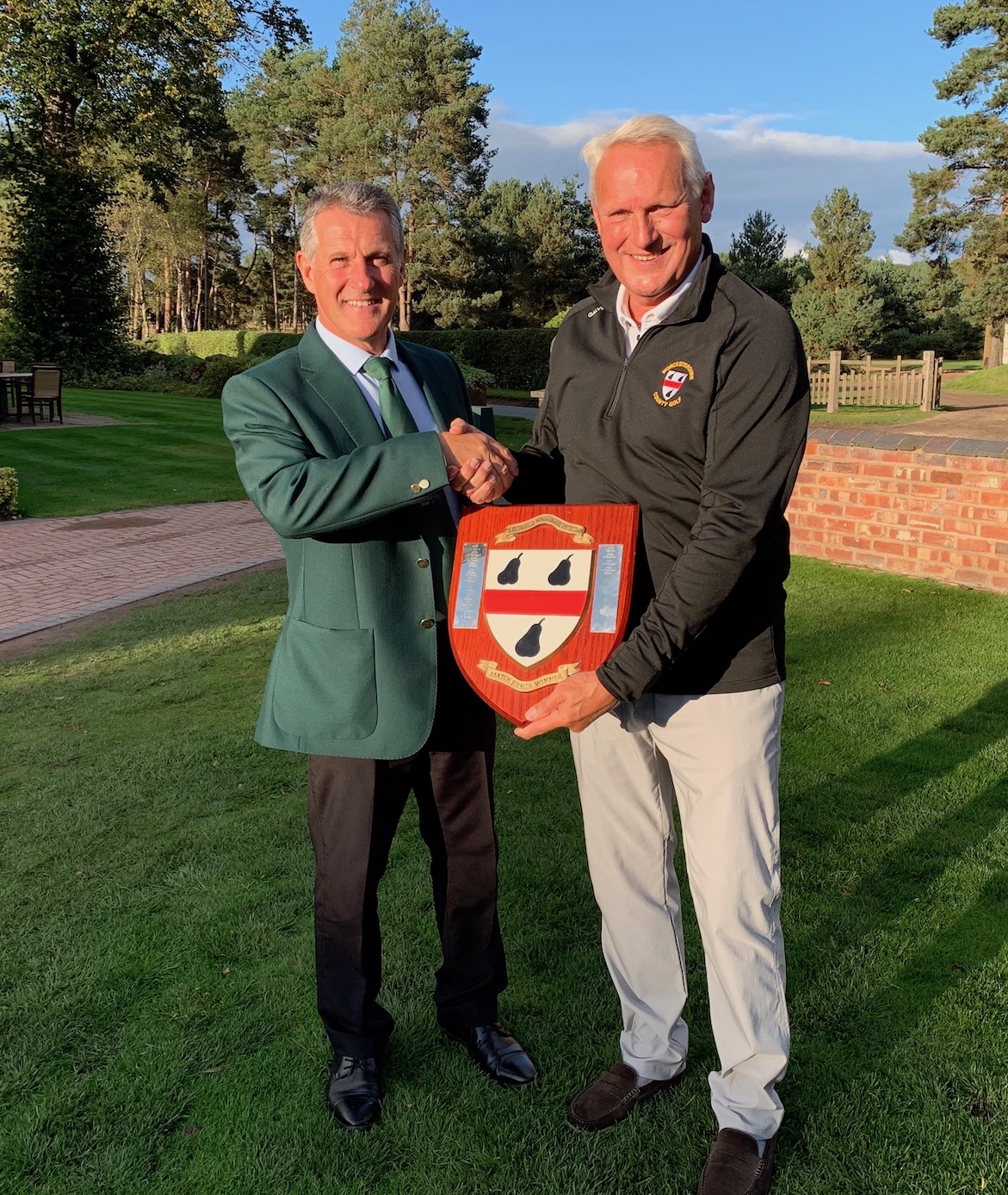 Paul Newman presenting the Bolton Shield to Tony Sanders - 4th October 2019
A group of 20 County Seniors enjoyed a visit to Enville GC to play in their October am am as a finale to their season. The competition, played over the Lodge Course was enjoyed by everyone, and, given the time of year, was in excellent condition with fast, true greens. Four of the Senior teams had 74 points and although quite well behind the eventual winners with 85, a good time was had by all.
Tony Sanders, who will be unable to attend the County Dinner in January, was presented with the Bolton Shield for the most points gained in the Senior matches this year. Known affectionately as 'the postman' (as he always delivers a point) Tony thanked Paul and all the players for attending, saying how proud he was to play for the County Seniors Team, not only for the competition, but because of the camerdarie that exists between all the players.
Paul Newman earned a great round of applause when it was announced by Bill Thompson (County Chairman) that he will be continuing as the Seniors Captain for another season. Bill thanked Paul for all the work he's done over the past two years, his professionalism and how he's gone ' the extra mile' in generating such an excellent team spirit amongst the Seniors. The players were in full agreement and wished him well for the 2020 season.
Paul finished the day by congratulating Steve Green, the recent winner of the Cyprus Seniors Open Championship, which again received warm approval from all the players and added to the many messages of congratulations Steve has received online from across the County.
Report by Bill Thompson, County Chairman.