County Seniors Enjoy their Pre-Season event at Weston-super-Mare GC on Saturday 14th March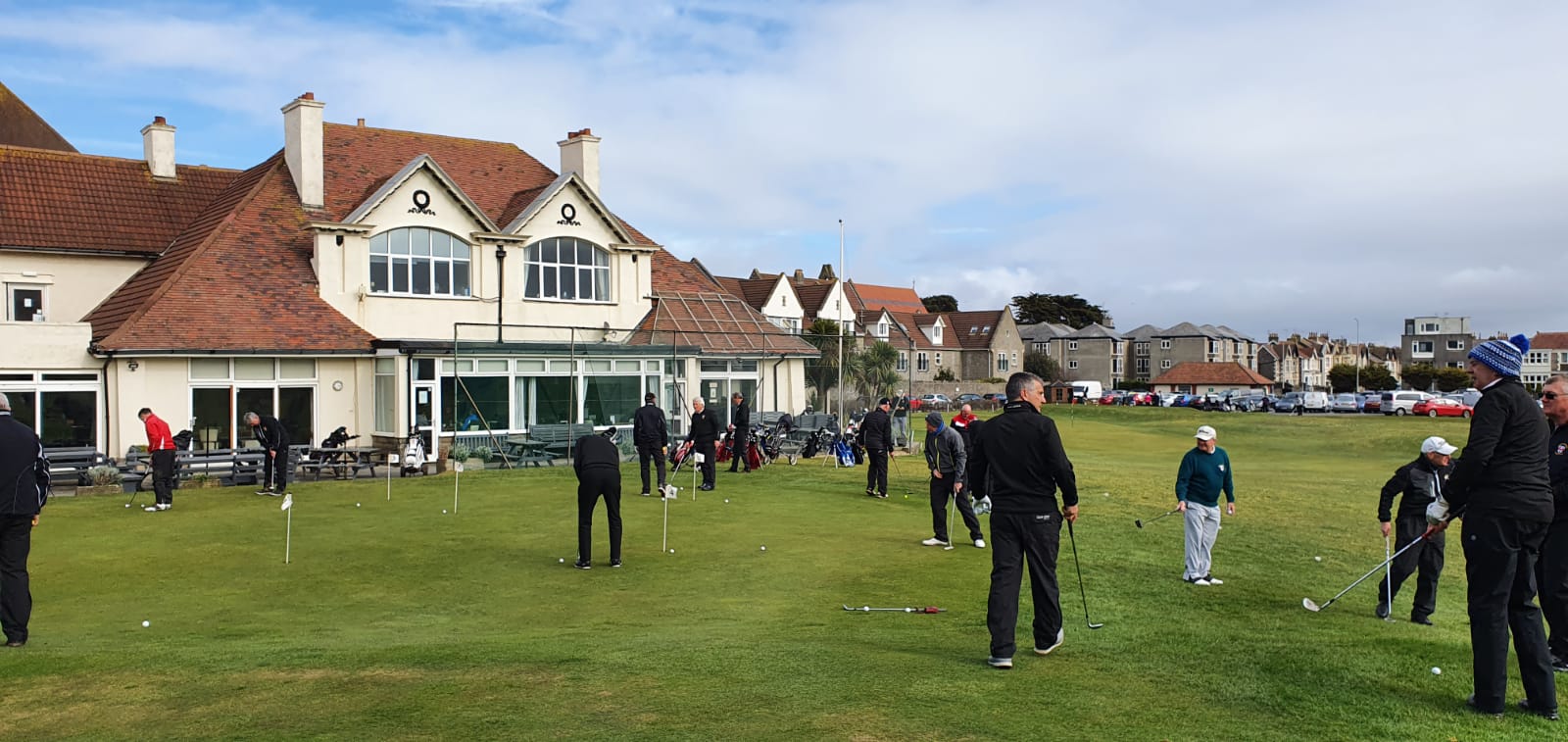 County Seniors preparing for their game at Weston-Super-Mare GC on Saturday 14th March 2020.
After a long, wet autumn/winter break from County golf, all of the players were excited and full of anticipation to play this, our first competition together. But more importantly, it was great to meet up again.

Weston Super Mare Golf Club looked in great condition as we arrived at the club house where coffee and bacon baps were served.

We all met in the conference room, where I introduced 4 newcomers:Tim Curtis, Brian Heap, Gary Mercer and Jim Leydon to the rest of our players. I also offered huge thanks to Martin Smith, from Royal Rose Hill GC, who made up our our 28 player compliment at very late notice.

It was great to have our County President, David McGillivray, and County Chairman, Bill Thompson with us, and I was pleased to introduce our County Captain, Anthony Hill.

The 1st group out was our very own past senior Captain, Pete Adams with our County 2nd team Captain, Duncan Macpherson, playing alongside Mark Birchill and making up the 4 ball was newly appointed Senior Vice Captain, Mr Tony Sanders.

After the last group finished their round, we all enjoyed a superb dinner.

Having met with Andy Balcombe, Club Captain of Weston-Super-Mare, I asked him to pass on our thanks on behalf of Worcestershire County for their excellent hospitality.

Our prize giving was carried out by David and Bill. Winners were:
1st prize went to Shaun Thornhill & Tim Curtis with 40 pts
2nd prize went to Pete Desmond & Mark Carpenter with 38 pts
3rd prize went to Steve Green & Paul Newman with 37 pts
The 4 ball group prize went to Pete Desmond, Mark Carpenter, Steve Green and Paul Newman.
Nearest the pin prizes went to Shaun Thornhill on the 7th hole and to Steve Green on the 14th hole.
A huge congratulations to Shaun and Pete for collecting 3rd overall place in the WSMGC Anthony McEvoy memorial event, with Pete & Mark taking 5th place overall.

All of our players enjoyed the day at Weston Super Mare.

I would like to take this opportunity to wish all our County teams the best of luck this season.

Regards
Paul Newman
Worcestershire County Senior Captain