England Golf's guidance for competitions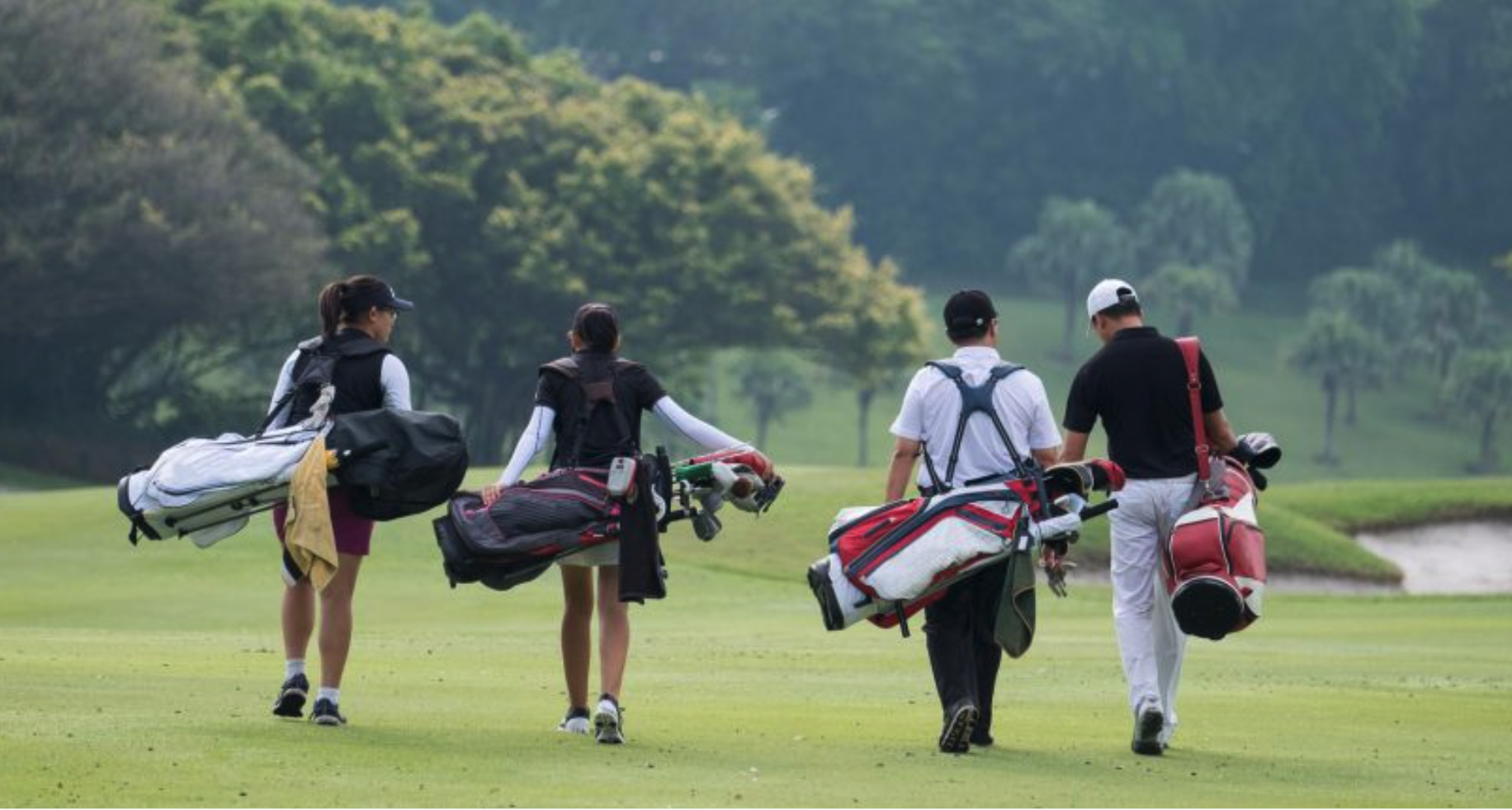 England Golf's recommendations based on Public Health England's Guidance.
"It remains our recommendation for a minimum 10-minute interval between tee times.
"Clubs may choose to run competitions provided social distancing and safety regulations can be strictly observed at all times."
"As part of a phased return to play, up to four golfers from four separate households may now play together in one single group from the above date.
"For coaching in England, the impact of these changes remains unclear. The PGA are working in collaboration with the All-Party Parliamentary Group for Golf to seek confirmation. Further guidance will be communicated once clarity can be provided.
"Please note it is essential that golfers continue to strictly observe social distancing and safety regulations relating to the Covid-19 pandemic.
"All other industry guidelines pertaining to the playing of the game remain unchanged from those issued ahead golf's phase one return on May 13.
"While Covid-19 remains a live threat in our communities, we would ask everyone involved in the game to act responsibly, show respect and protect the wellbeing of golfers, staff and volunteers."
HOLDING COMPETITIONS
"Clubs may choose to run competitions provided social distancing and safety regulations can be strictly observed at all times."
Rule 3.3b, which covers scoring in stroke play, marking, certifying and returning scorecards, committees can choose to allow methods of scoring that don't strictly comply.
Players can enter their own hole scores, without it being necessary for a marker to do it, they don't need to have a marker physically certify a player's hole scores – although they should do it verbally – and neither do they need to physically return a scorecard to the committee, provided they can accept the scores in another way.
The Rules of Golf already allow scorecards to be electronic which "could include emailing or texting scores to the committee."
Bunkers: The R&A believes if players are taking due care when smoothing bunkers, there shouldn't be any need for a Local Rule. However, "if the Committee feels that the enjoyment of the game is being significantly affected by there being no rakes, it may introduce preferred lies in bunkers and provide that a player may place a ball in the bunker within one club-length of the original spot and not nearer to the hole than that spot".
Golfers are now required to leave the flagstick in the hole at all times and not to touch it. The R&A has suggested ways a committee can enforce that instruction if players decide to take matters into their own hands. R&A says the hole liner "is to be set in a way that means that all of the ball cannot be below the surface of the putting green, so the ball is considered holed if any part of it is below the surface of the putting green."
"It is a matter for the Committee to decide whether it establishes this policy by way of a Code of Conduct or Local Rule, and whether it provides a penalty under the Code of Conduct or for a breach of the Local Rule."
HOLDING QUALIFIERS
Clubs CAN hold qualifiers. CONGU, which maintains handicap systems for players at affiliated clubs of national unions, issued the following guidance for "scores for handicap qualifying competitions (and supplementary scores):
Flagsticks/Holes: If clubs have made the decision to modify the depth of the hole to allow players to remove the ball without touching the flagstick, scores will be acceptable for either competition or supplementary score purposes. In such cases, the ball is considered holed if any part of the ball is below the surface of the putting green, even if not lodged against the flagstick.
Bunkers: If clubs introduce a Local Rule to allow preferred lies in bunkers, scores will be acceptable for competition or supplementary score purposes. (Using Model Local Rule E-3)
Please note: The distance for preferred lies in the bunker is limited to six inches and the area cannot be smoothed before placing.
As an alternative (but not combined with the preferred lies detailed above) if the condition of bunkers is so poor that it interferes with the proper playing of the game, a club Committee may declare all bunkers to be Ground Under Repair, scores will be acceptable for competition or supplementary score purposes.
Playing competitions safely under coronavirus restrictions
The Rules may be in place, as well as CONGU procedures, but clubs must satisfy themselves that any competitions they hold can be done in a way that ensures players are kept safe.
Any touch point – whether that is handing cash over to pay for a competition, or entering scores on a touchscreen – carries a risk of potential transmission of Covid-19.
Many clubs that have relied on traditional ways of administering competitions and recording scores may well feel that exposure is not a price worth paying, therefore, effectively using technology, is the way forward.
Use online tee booking systems.
Explore the use of apps on a smartphone, as well as viewing live leaderboards. This could cover the paying for a competition, to signing in, to entering scores and certifying a virtual scorecard which then uploads to the cloud so there is nothing a player won't be able to do on a competition day from their smartphone.
On the course, meanwhile, players also need to remember to follow the R&A guidelines: staying at least two metres apart on teeing areas and when walking to and looking for balls, not to touch stray balls or discarded tees, not touching any course furniture or congregating in groups either before, during or after the round.
Bill Thompson
County Chairman