Golf club bar and catering services are now open for business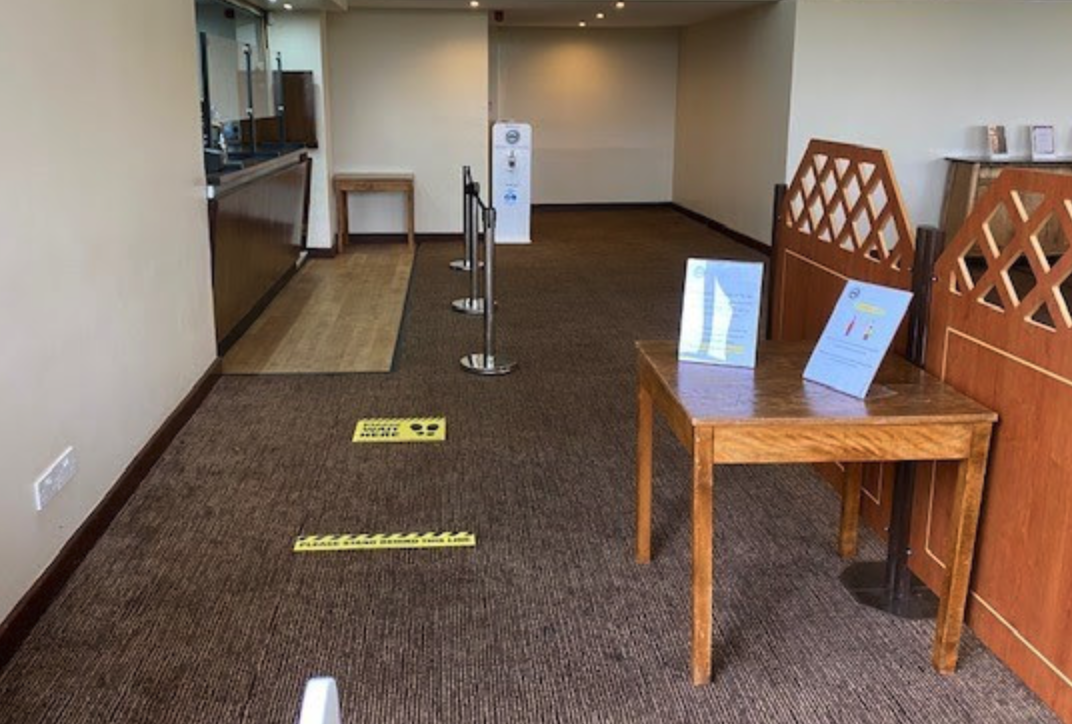 King Norton's Covid-19 measures are fully in place.
Golf clubs are opening up their bars and catering services as long as they can demonstrate that they are "COVID-19 Safe". The CMO has stated that these measures are likely to be in place for some considerable time so In the first instance, a risk assessment should be carried out, the details of which should be shared with the club's workforce. For organisations of over 50 employees, this should be published on the club's website.
The current 2m Social Distancing rules in certain instances can now be relaxed to allow '1m Plus', which means remaining 1m apart whilst taking other mitigation to reduce the risk of transmission.
Other measures include:
Keeping a temporary record of customers for 21 days to assist with NHS Track and Trace Requests
Providing clear guidance on arrival of Social Distancing & Hygiene measures in place at the venue
Utilising contactless payment wherever possible
Calculating the maximum number of customers it is safe to accommodate taking into account either the 2m Social Distancing rule or new "1m plus" rule.
Where PPE is already being used, it should continue to be, however workplaces should not encourage the precautionary use of extra PPE and risk assessment should reflect the limited role such equipment will play.
Table service should be offered with a designated server wherever possible. In instances where bar or counter service is unavoidable, customers need to be prevented from remaining at the bar after ordering.
ENGLAND GOLF have produced a very handy checklist, specific for golf clubs to use as part of their Play Safe -Stay Safe guidance. Click here
Everything your need to know and digest from the Government about keeping workers and customers safe is here . This document includes practical considerations of how these new rules can be implemented. Golf club managers will be responsible for translating the guidance into the specific actions and they will need to monitor their measures to make sure they continue to protect customers and workers. Therefore, comprehensive checklists are included throughout the guidance to ensure the safety of everyone is maintained.
If you are in doubt as to how this guidance applies to your particular organisation, you should contact your local Trading Standards or Environmental Health, who will have the responsibility for enforcement.
Bill Thompson
County Chairman