County Launches the New Digital County Card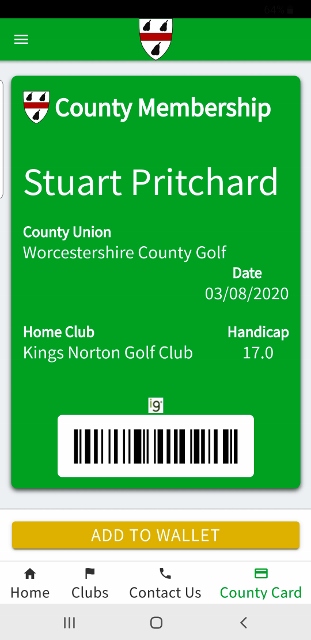 The new Digital County Card, that can be downloaded via the igCounty app, by any man or boy who is a member of a club affiliated to The Worcestershire Union of Golf Clubs. You will need to know your CDH (Central Database of Handicaps) number to sign up.
The card is free of charge as part of the annual affiliation fee renewal process.
Click here for full background and instructions.
(Ladies who want a County Card should speak to their Association.)