Congratulations to Steve Green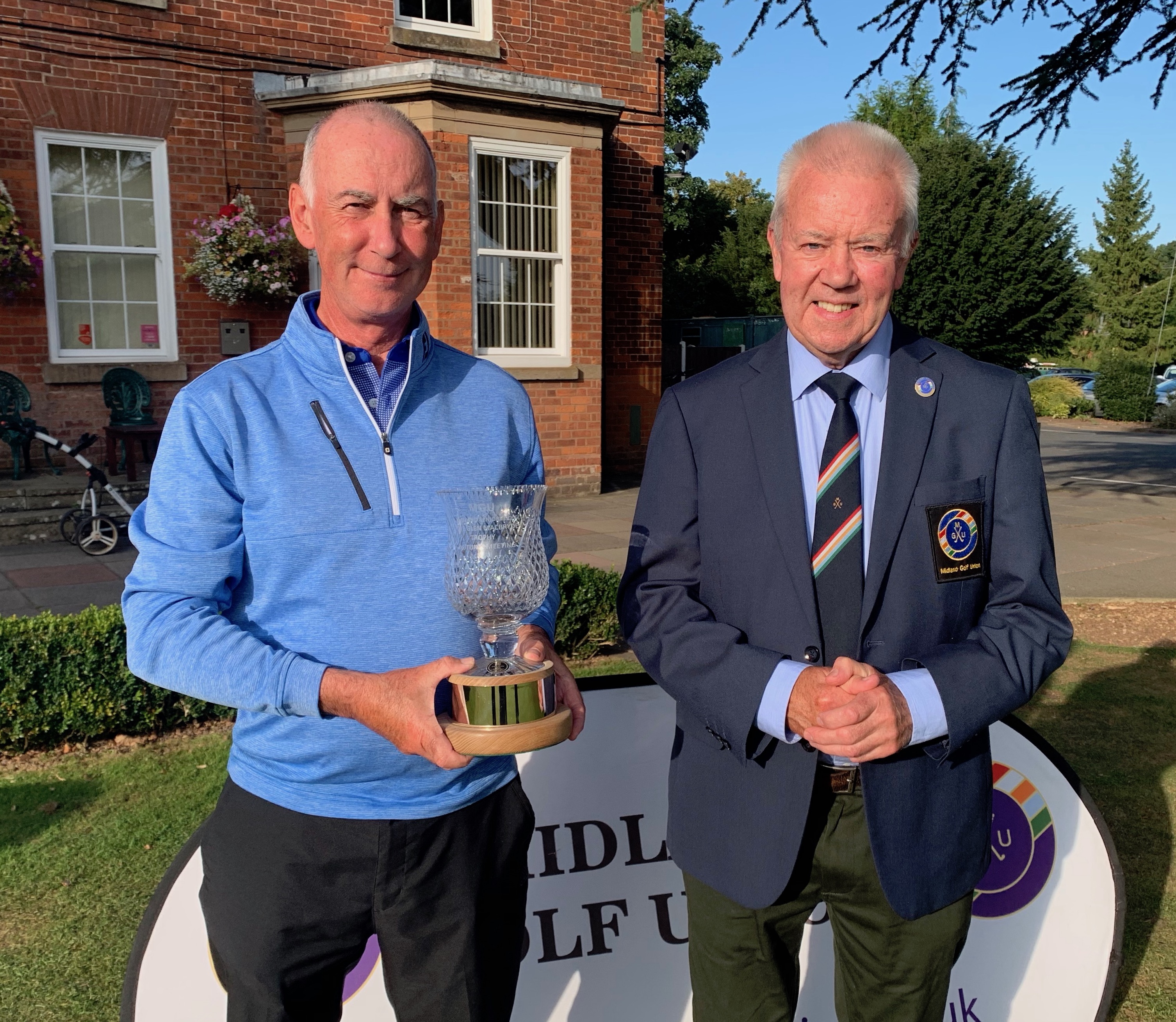 Many congratulations to Worcestershire's Steve Green (Rose Hill GC) pictured with Brian Peplow, MGU President at Droitwich GC. A fine 74 gross in exceptionally tricky conditions earned Steve the 2020 Midland Senior Autumn Championship title. Droitwich GC was in excellent shape for this MGU event. The gusty winds, tricky pin positions and very fast greens made scoring a tough challenge and eventually rendered the competition a reduction only event for the 54 competitors. Worcestershire's Bill Thompson was second (76) and Edward Dunn (Peterborough Milton) third (77).
This was the only MGU Senior Championship event taking place this year due to covid -19 restrictions. Droitwich GC excelled in all areas and the County would like to thank them for all the pre-tournament work the staff undertook in their preparations as well as the MGU Secretary, Neil Harris, for all the additional risk assessment work required to ensure this competition could take place. Droitwich GC provided a well organised, covid safe environment, a course in superb condition and food which lived up to their reputation for being some of the finest at any golf club in the County. Thank you to our Worcestershire County Referees, Tony Edwards and John Whitehead for their tireless work on the course throughout the day. Well done to everyone concerned.
Click here for all the final scores.