Hayden makes it three in a row and heads off to San Diego next year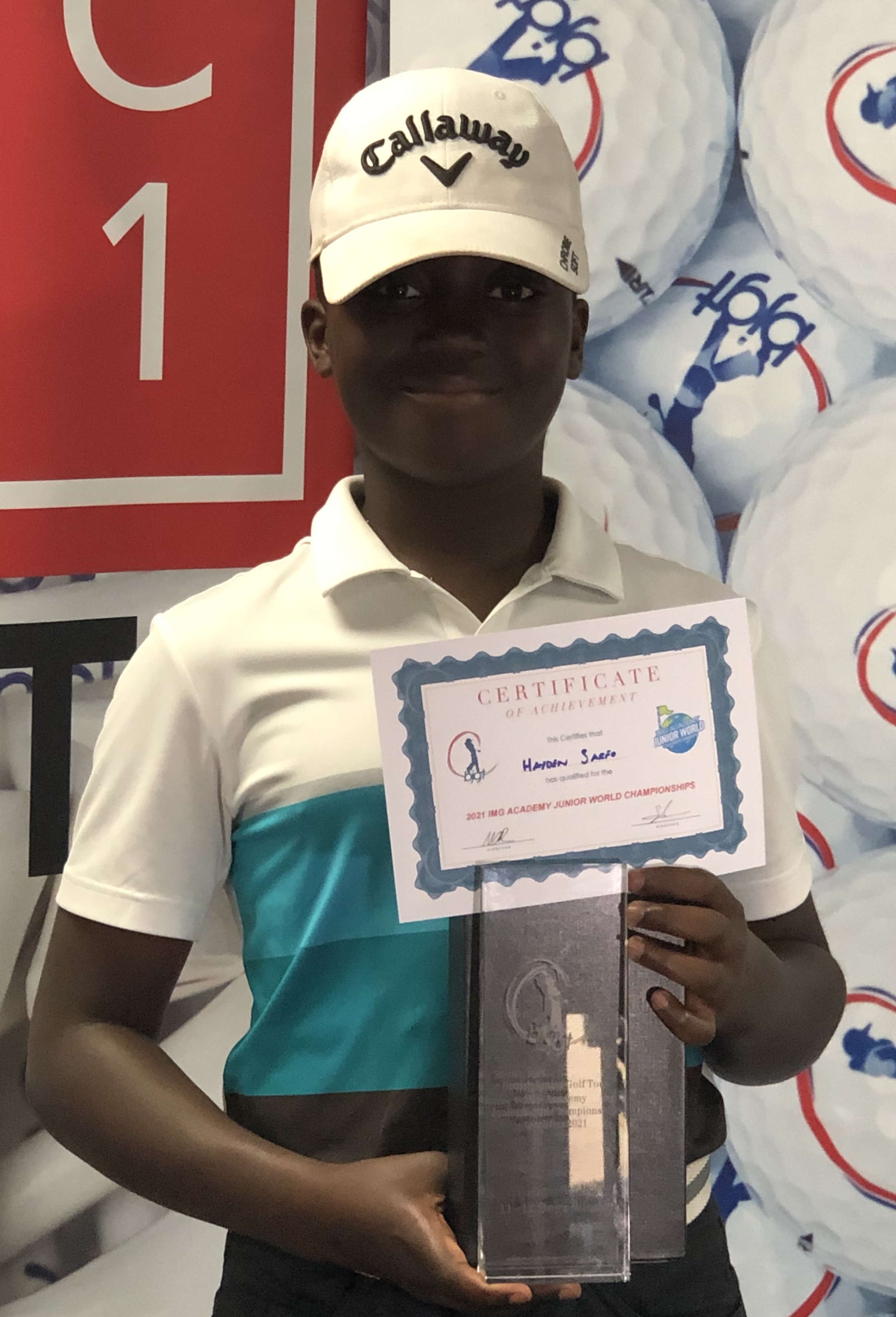 Worcestershire Junior U14 County Player, Hayden Sarfo (Worcs G&CC) has won through the national qualification process to play in the IMG World Finals, which will be held in San Diego, USA, next July. This makes it three years in a row that he's achieved this exceptional level of success. He managed to score a gross 76 (+3) at the tricky Bourn GC, Cambridgeshire, to win his 11-12 age group qualifier by a remarkable 5 shots in a field of 20 competitors from across the country.
Hayden has now made this the third year in a row that he's won the IMG national qualifier, which surely must be a record. Congratulations Hayden from everyone in the County and we wish you every success in the world finals at San Diego next year.