County Boys meet up again for squad day at Blackwell GC 20th Oct 2020

Some of the U18 and U16 juniors on the putting green at Blackwell GC - Wednesday 28th October 2020
A selected group of the County U18 and U16 teams met up again at Blackwell GC since their great day out at Burnham and Berrow on 15th March. Much has happened in the world since then and our team Captains, Harrison Leaver (U18) and James Ilsley (U16) were keen to bring the lads together before Christmas, organising a betterball stableford for them, off the white tees. The threatening rain never appeared and everyone enjoyed a fine afternoon on the superbly presented course. It was great to see everyone again and it didn't take long before our junior team managers, Roger Martin, Mark Hewlett and Stuart Pritchard were seeing birdies and eagles being recorded on the front nine. The range of new bunkers circling the front of 11th hole looked magnificent whilst some tight pin positions on the back nine fully tested the boys. County Captain, Tony Hill, was keen to meet our best juniors and he played in the same group as Harrison Leaver and Harvey Jones. It didn't take long before he could see the potential these lads have as Harrison had two birdies and an eagle by himself on the front nine. I'm sure many of these lads are destined to play for the County 1st team in the near future. The pairings, chosen by the Team Captains, were designed to give them a good idea of potential partnerships for next year and further meetings of this kind are being planned before and after Christmas. Nevertheless, this will all depend upon the extent of the Covid -19 restrictions that are being put in place.
Congratulations to our overall winners, who were Harrison Leaver & Harvey Jones with 44 pts. James Humphries & Mark Hewlett were 2nd with 41pts and Tom Blizzard & Lewis Tolley were 3rd with 40 pts.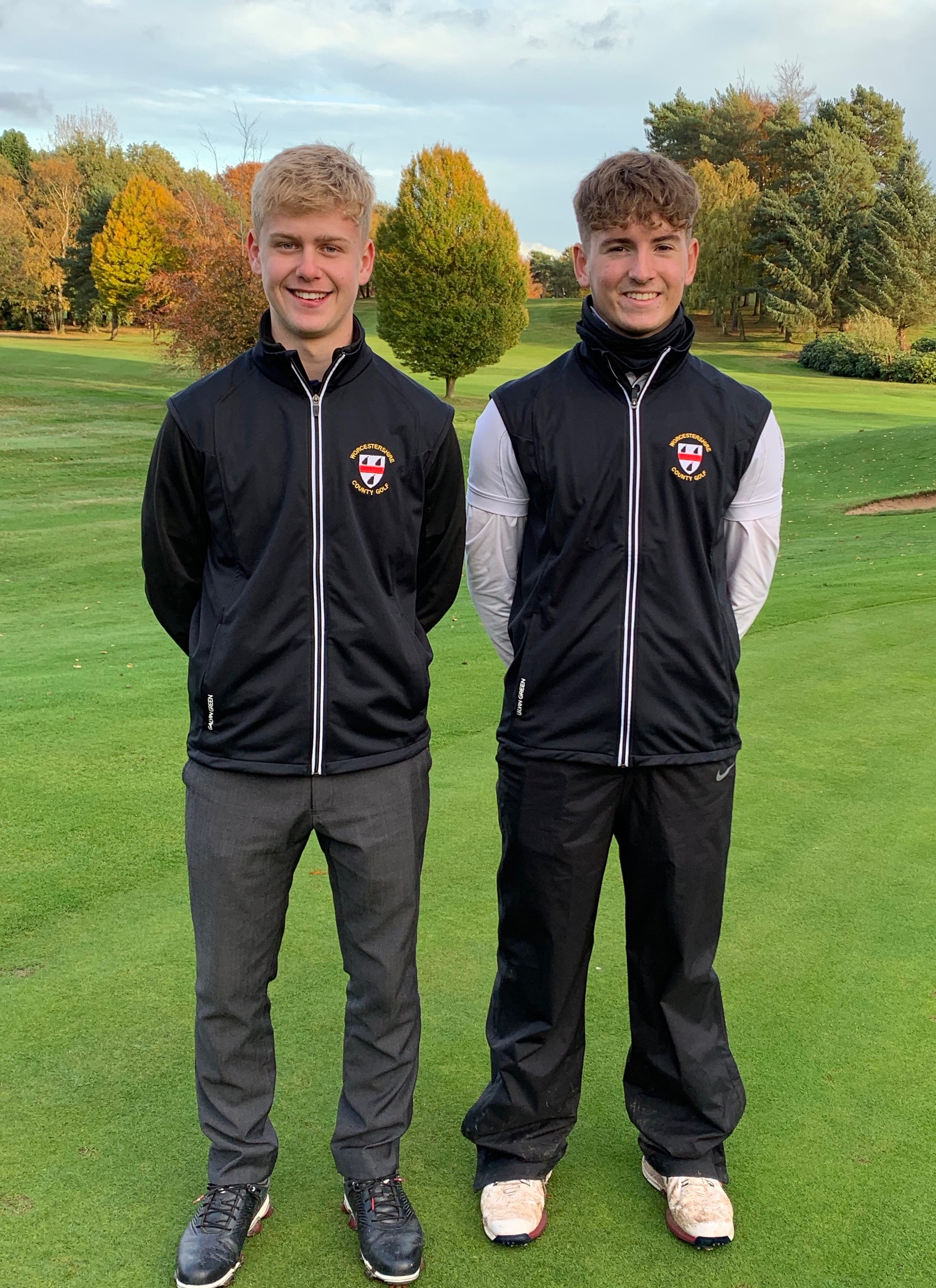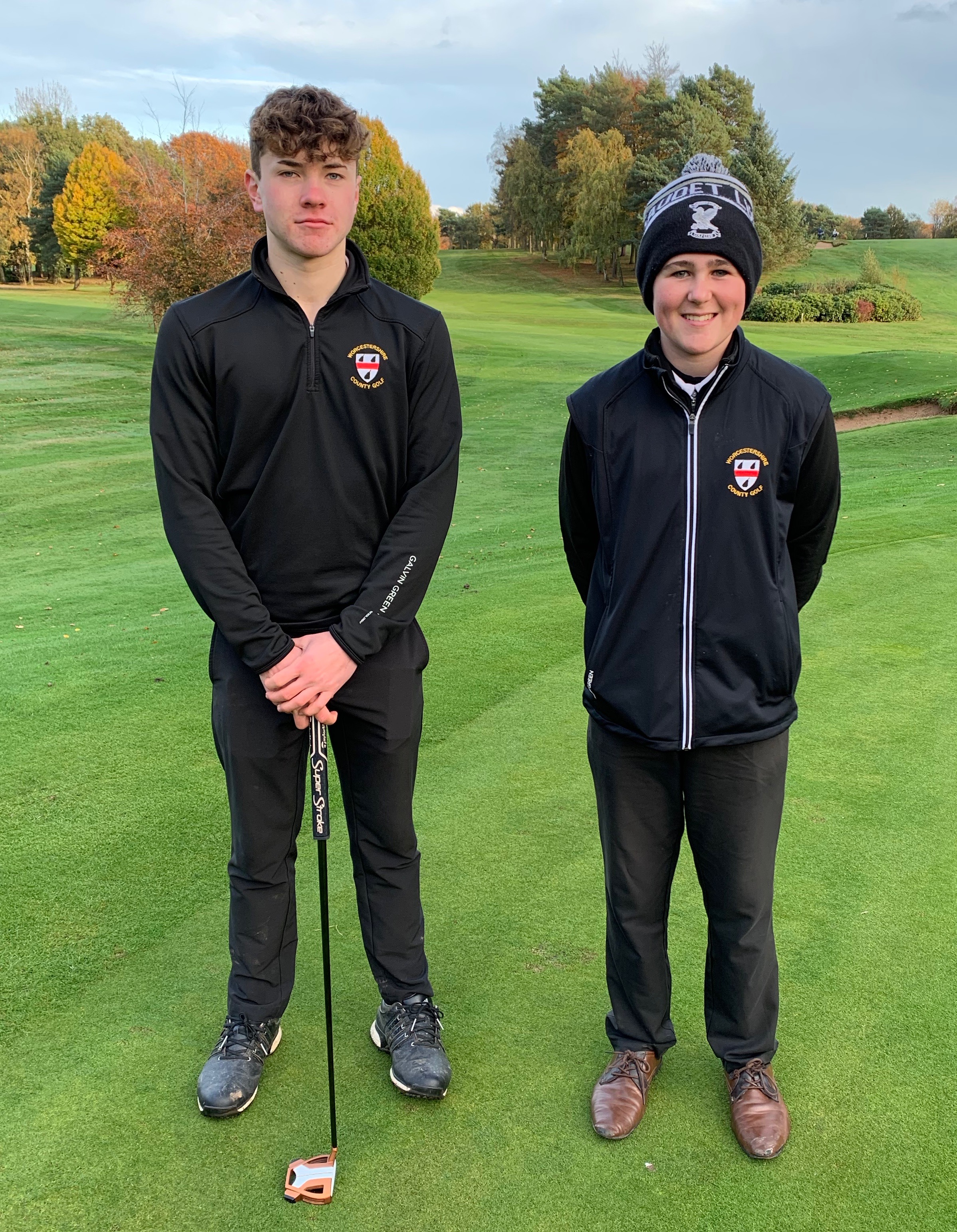 Harvey & Harrison James & Mark
Overall, it was a really enjoyable day and the County would like to thank Blackwell GC for their kind hospitality in agreeing to host this squad session.
Report by Bill Thompson, County Chairman and Junior Organiser 28.10.20