County Squad enjoy a fine day at The Belfry 11.4.21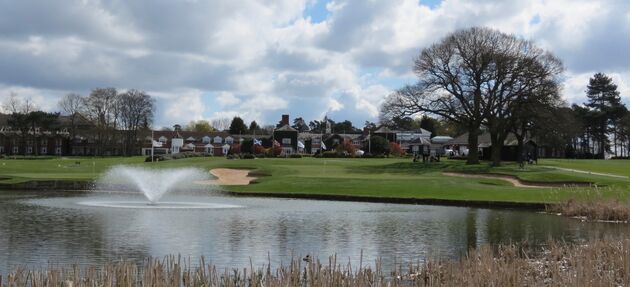 The famous 18th hole on the Brabazon Course, enjoyed by 28 of the best players in the County during their squad day on 11th April 2021.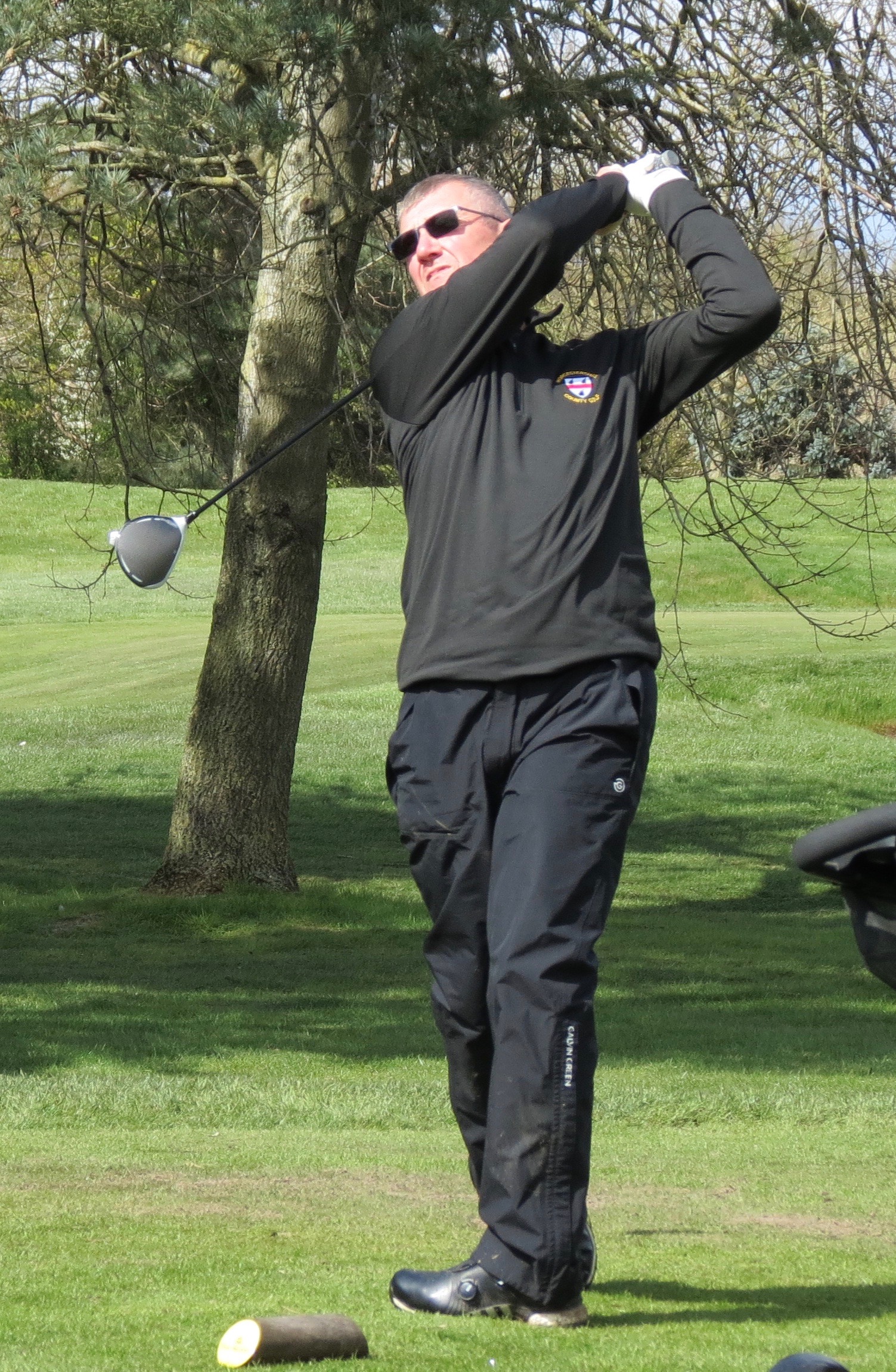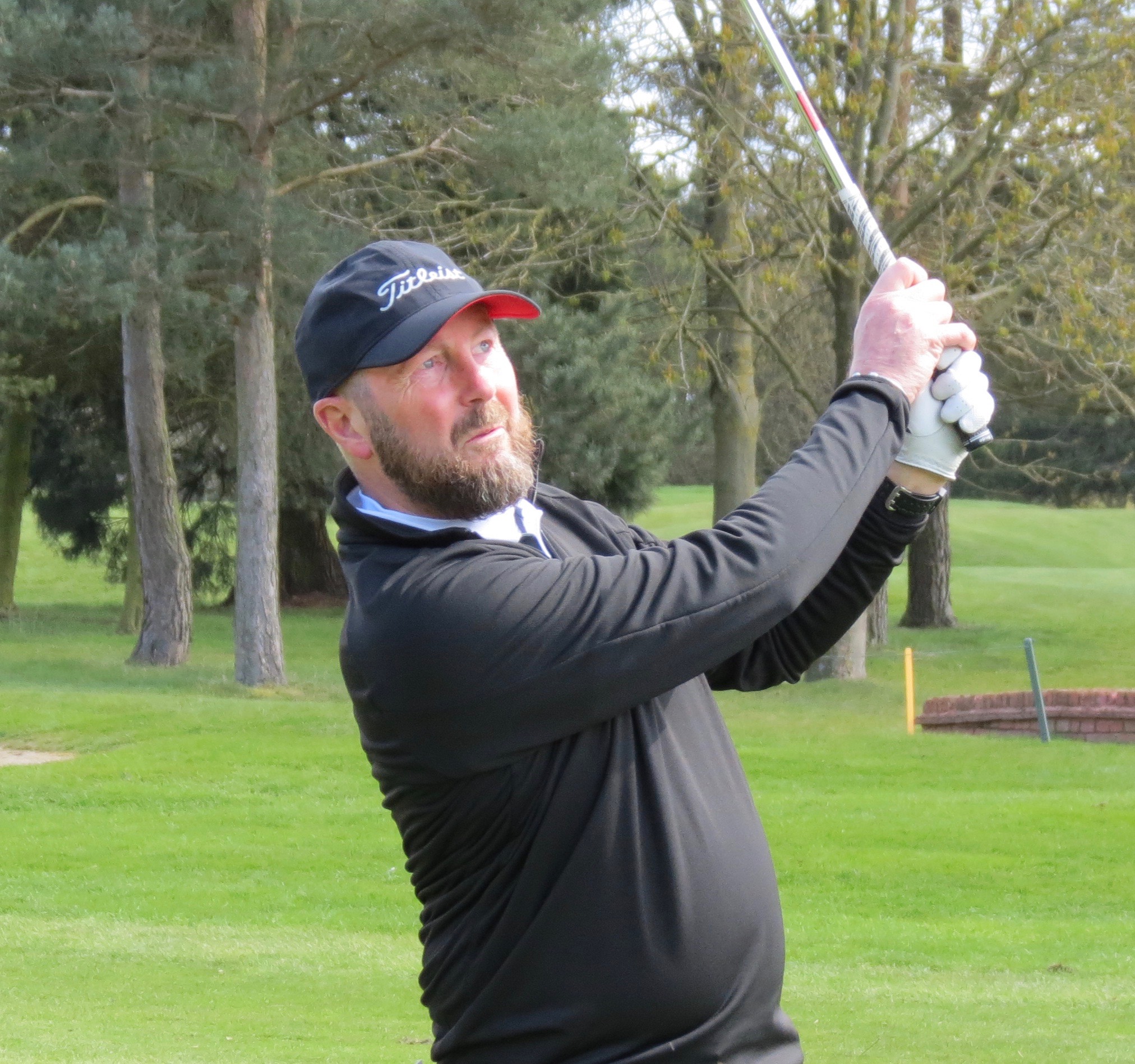 County Director of Golf Tony Hill (left) and 2nd Team Captain, Duncan Macpherson, (right) were keen to get the season off to a good start after such a long time without any County golf. It was a bitterly cold start at 0750 but, before long, the sun came out and the players enjoyed playing at a good pace being the first groups out. The course was in great condition, with fast, true greens and beautifully trimmed fairways. There will be two PGA European tour events on the Brabazon later this year.
A friendly team format was chosen by the Captains. This was a team of 4, with two scores to count on the par 4s and 3 scores to count on the par 3s and par 5s. 84 points would represent a 'par' score for the team.
The final scores were
0750 a.m - A.Hill, R. Sadler, B. Woodward, H. Leaver - 86 pts
0800 a.m. - A. Norman, R. Hercik, H. Adams, H. Jones - 87 pts
0810 a.m. - M. Dunkley, K. Allen, T Howells, S. Roberts - 91 pts
0820 a.m. - D. Macpherson, N. Grubb, T. Taylor, P.Wastell - 90 pts
0830 a.m. - K. Austin, T. Wakeman, S. Lane, J. Severn - 92 pts
0840 a.m. - J. Kelly, N. Slater, J Cullen, P. Reeves - 93 pts
0850 a.m. - L. Rodgers, S. Bird, M. Dixon, M. Brookbanks - 88 pts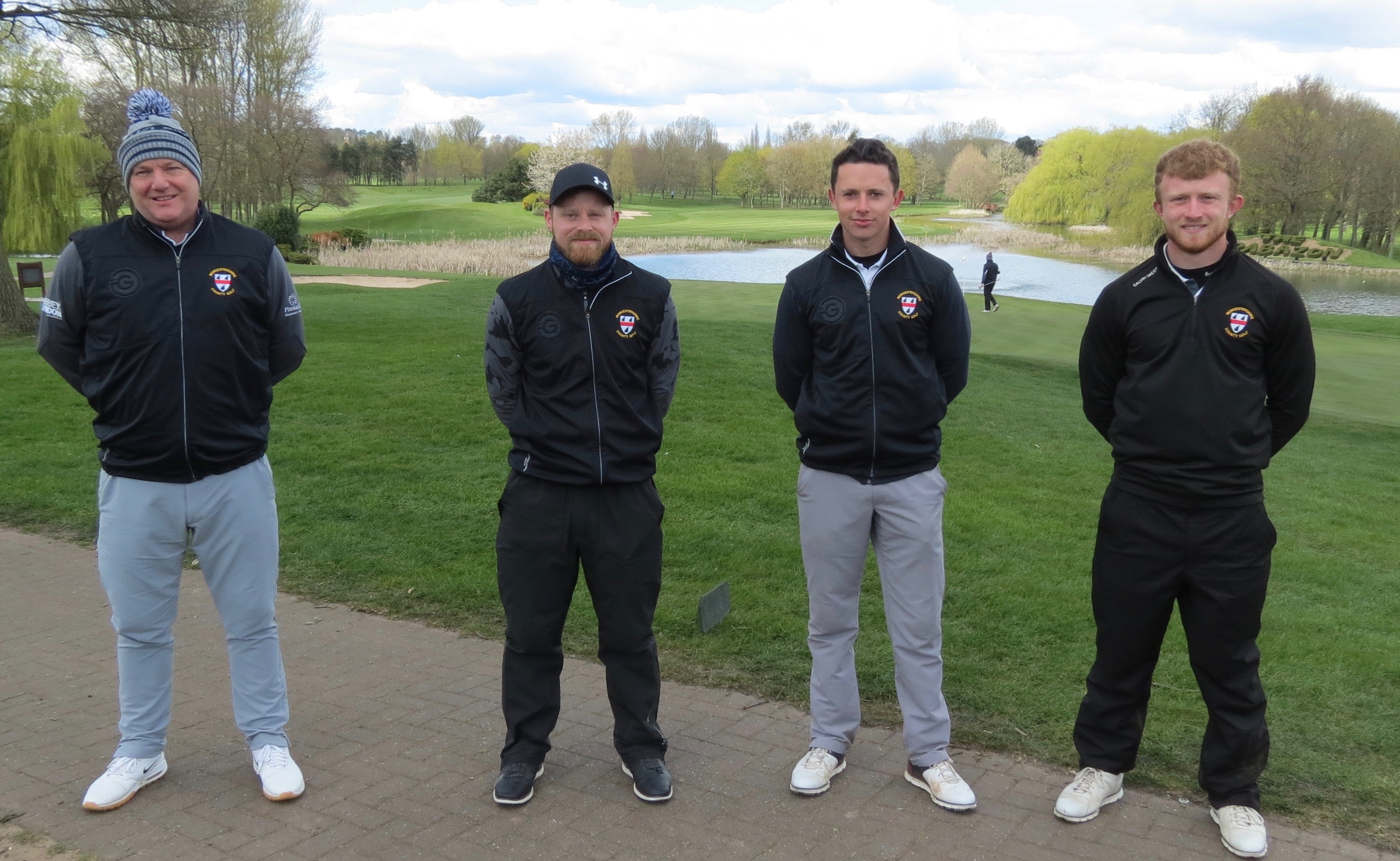 The winning team were (LtoR) Paul Reeves ( Redditch GC), John Cullen (Redditch GC), Jake Kelly (Ombersley GC) Nathan Slater (Bewdley Pines GC). After a steady front nine Paul Reeves and John Cullen both drove onto the famous 10th green and Paul holed his putt for an eagle. This began a sparkling back nine of pars and birdies to record a final score of nine under to win by one point. Well done lads, a brilliant effort.
Overall, it was a very enjoyable and successful day. There are new players who've joined the squad, with some progressing through from the junior ranks as well as others new to clubs in the County, who've now joined the more established players. There's an exciting enthusiasm and renewed commitment from all the players after such a long time away from the County scene. They are all looking forward to being selected for the upcoming matches this year, which begin in June against Derbyshire (1st Team at Kings Norton - 2nd Team at Chesterfield).
Good luck to everyone in our County mens squad this season.
Report by Bill Thompson
County Chairman