Seniors enjoy first match against Northants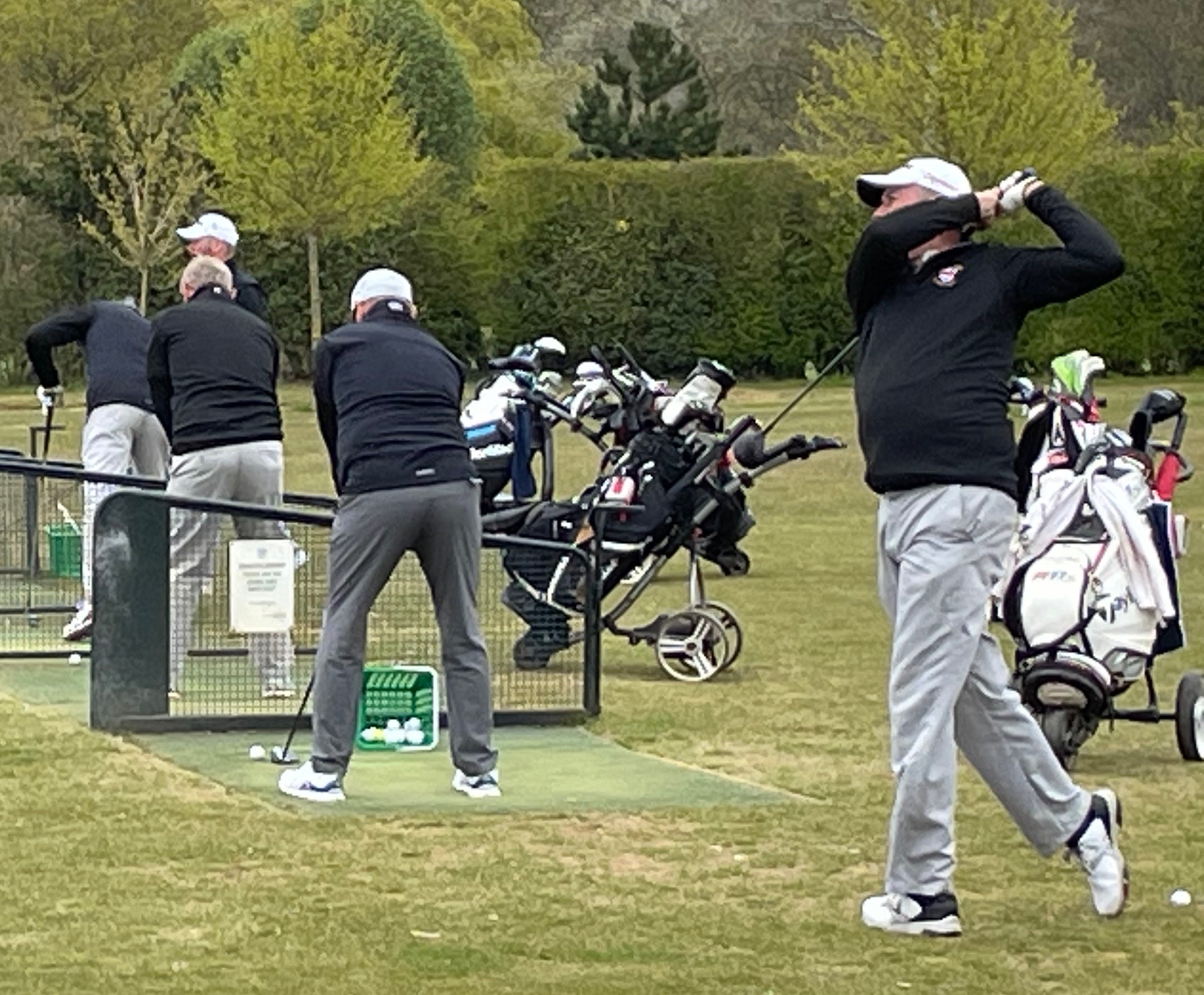 County Seniors v Northamptonshire at Peterborough Milton GC
Match Report 27.4.21
It's been over a year since the County Senior Team played a competitive match and it was great to be back playing again against another county team. Due to strict covid restrictions still being applied this pre-season non-league fixture had to be reduced to a 4 BBB format.
It was great to see five new seniors making their debuts and with many new pairings it was very much an experimental side that took to the field against a strong Northants team. Pre-Season matches are exactly for this purpose and almost the whole side were playing Peterborough Milton for the first time. It was a dry, cold day but as the players warmed up they were amazed at the quality of the greens produced by the Peterborough Milton greens staff. They were truly magnificent, especially for this time of year and this was matched by the quality of the course, which was a fine test and in superb condition.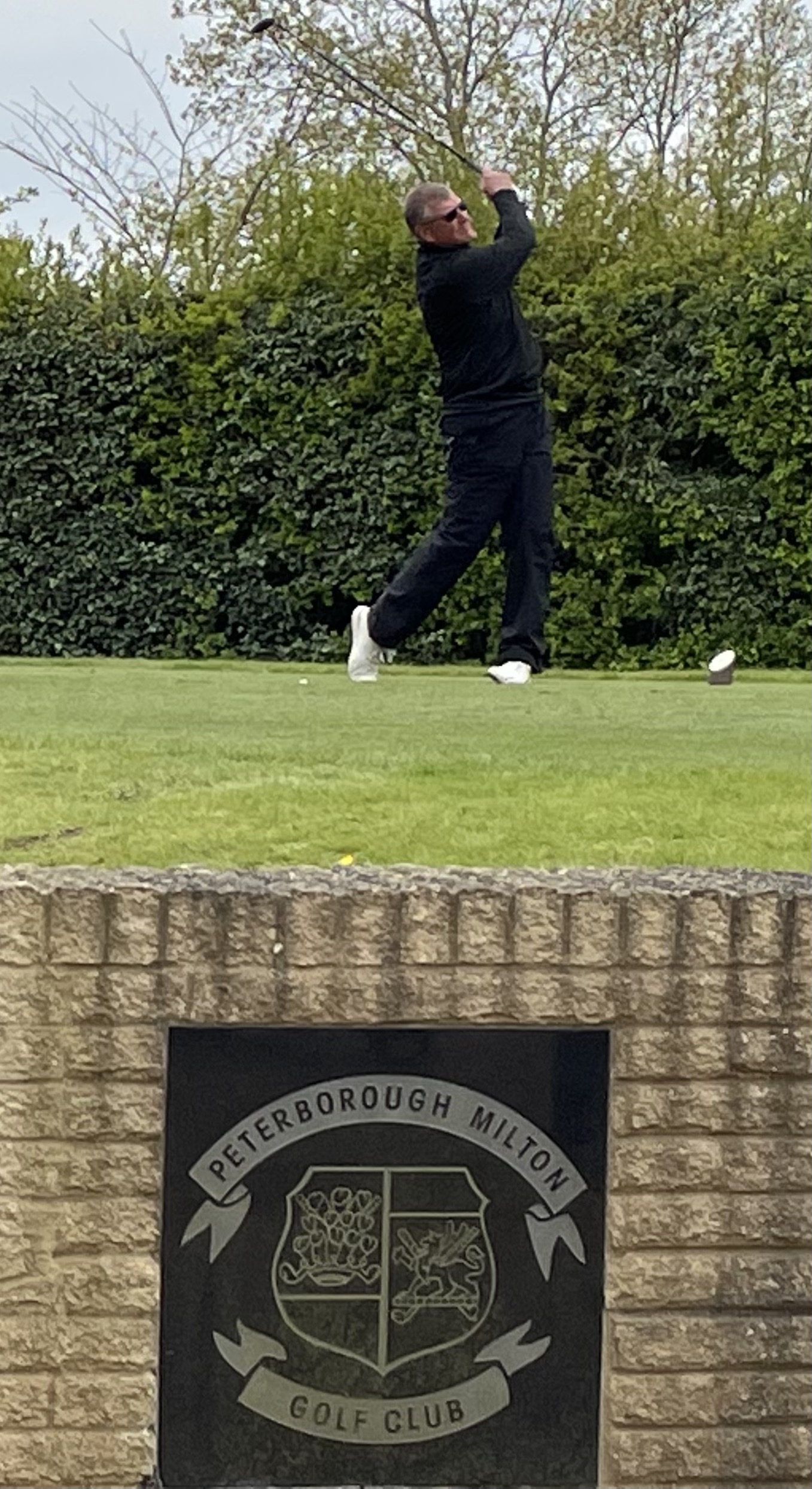 Tony Hill (County Director of Golf) with Chris Norman led off in the first match and found it tough going against the good play from the Northants top pair of Alan Freeman and Andrew Macdonald. It was the same in the second match for Dave Marshall and Duncan Macpherson, who fought hard and managed to take their game to the 17th. It was a privilege to watch a short game masterclass from Steve Green in the third match. Steve, with six birdies, played some outstanding golf and yet the opposition, between them, were matching this with three holes being halved in birdies, making the match, incredibly, all square at the turn. Some solid play from the 9th ensured a good 3&2 win for Steve and Bill in an excellent match. The final three matches all went down the tricky last hole and could have gone either way. Unfortunately, the pairings of Phil Shurmer & Shaun Thornhill and Pete Desmond & Nigel Taylor found trouble either off the tee or with their second shots and just narrowly lost out by one hole. Ian Smith and Roger Martin were four down at the turn and it was Ian, who magnanimously described Roger's play on the back nine as 'magnificent' that led a fight back so that they were all square when they faced the difficult 18th. Finally, it was Ian, who stepped up to bravely hole a 12 ft winning putt - this is just what County seniors golf is all about.
Overall, it was a disappointing result for the team, but it was very close. I was very impressed with the players as their attitude and commitment throughout this whole pre-season process has been first class and we're all looking forward to our next pre-season non-league game at The Vale GC v Leicestershire on 27th May.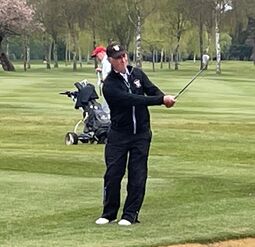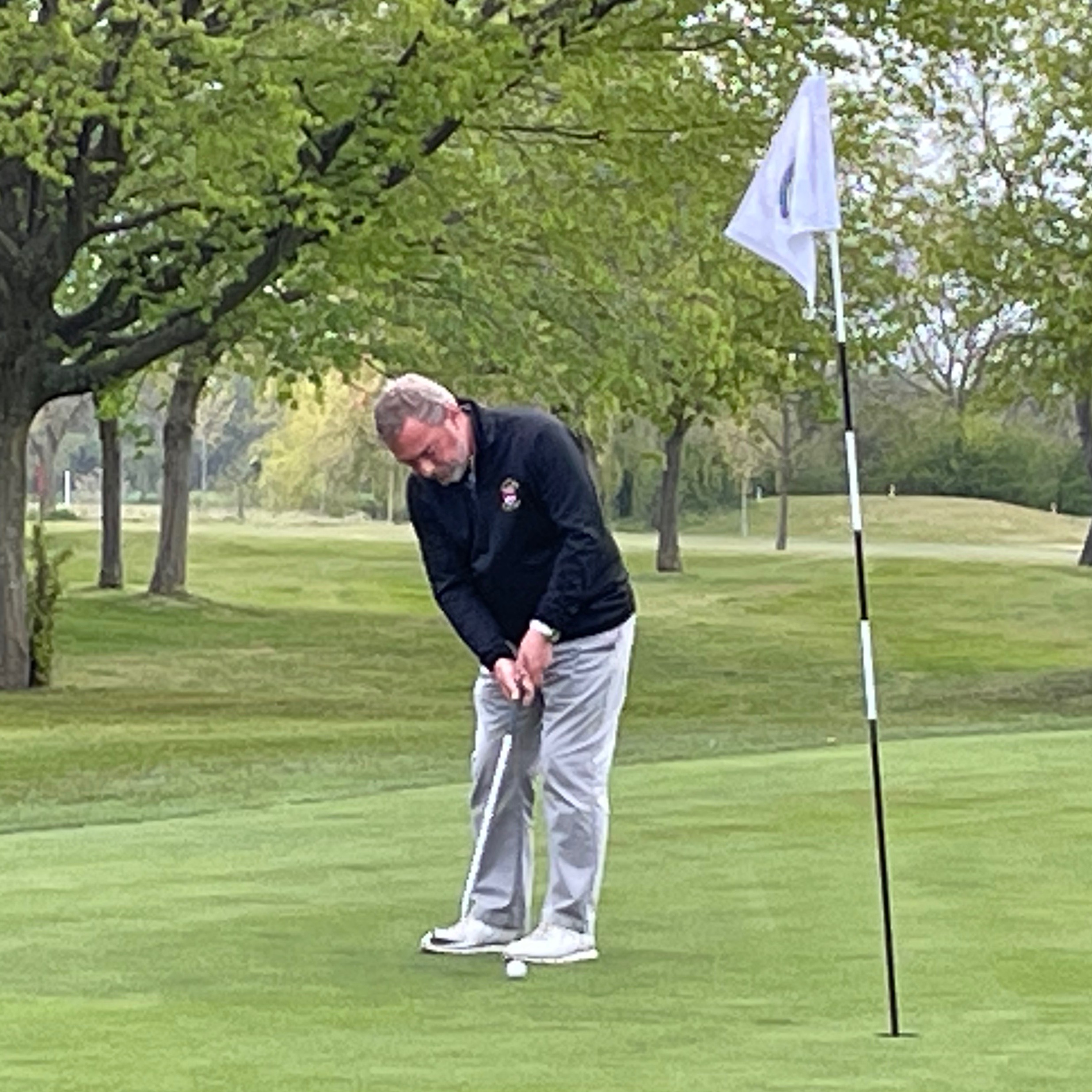 Outstanding play from Steve Green (Rose Hill GC) and a brave putt from Ian Smith (Worcs G&CC) on the 18th to win their match were some of the highlights.
Click here for the match scoresheet
I can't thank the staff at Peterborough Milton GC enough for working so hard to put on this match, given all the difficult times we're still going through. The catering and the quality of the course, particularly the greens, were all first class and this will be mentioned in my letter to the club. In his closing remarks, Alistair Heslop ( Northants Senior Captain) asked all the players for a few moments silence to remember absent friends, who'd passed away last year, namely, Nigel Palmer (Northants) and Peter Adams (Worcestershire). I'd like to thank the Northants players for giving us such an enjoyable, friendly, competitive pre-season match and we look forward to the return fixture in Worcestershire next year.
Report by Bill Thompson.
Worcestershire County Golf Ltd Seniors Captain 2021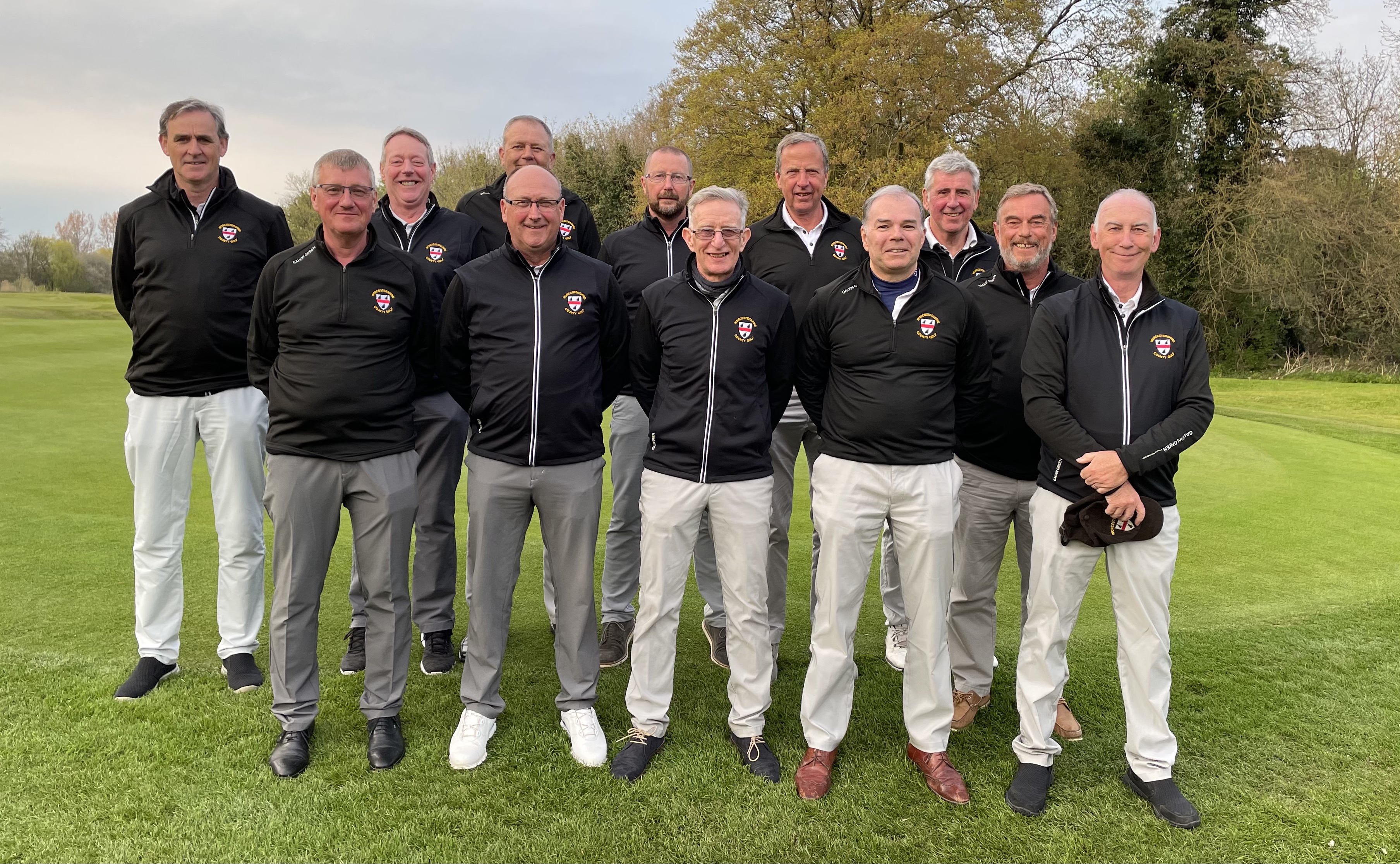 County Seniors Team v Northants at Peterborough Milton on 27th April 2021
Back Row (LtoR) Nigel Taylor (Redditch Pitcheroak), Chris Norman ( Moseley) Shaun Thornhill (Kings Norton) Duncan Macpherson ( WorcsG&CC), Pete Desmond (Moseley GC) Roger Martin (Kings norton GC)
Front Row (LtoR) Tony Hill (Moseley) Dave Marshall ( The Worcestershire) Bill Thompson ( Kings Norton) Phil Shurmer (The Worcestershire) Ian Smith( Worcs G&CC), Steve Green (Rose Hill)