U14s win a very tight match against Derbyshire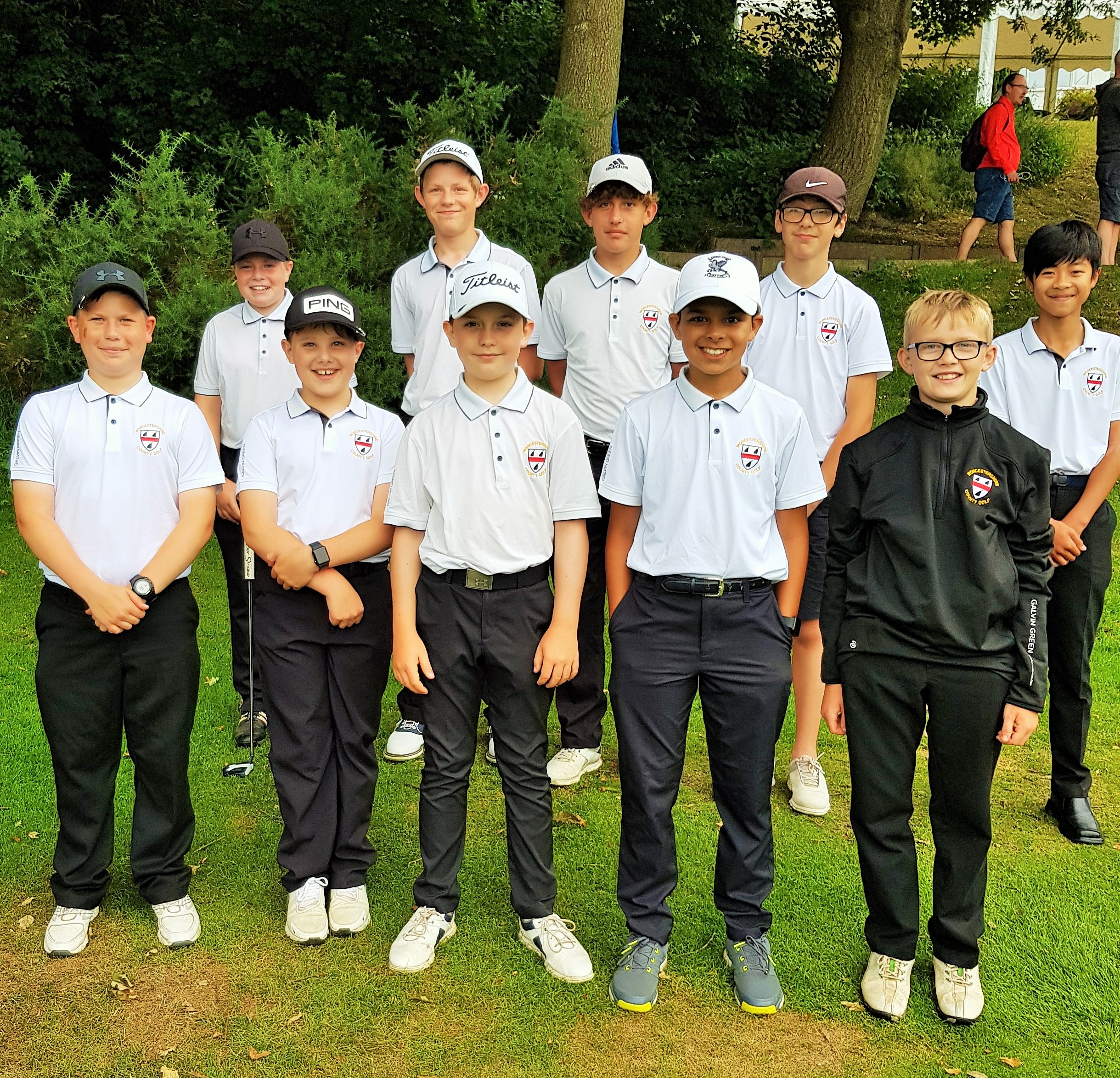 The U14 Boys at Chesterfield GC on Friday 23rd July 2021
(L-R) Tom Gilbert (Halesowen), Harry Evans (Gaudet Luce), Oliver Ansell (Bromsgrove), Callum Jones (Bromsgrove), Jake Jeff-Johnston (Bromsgrove), George Stephens (The Vale), Alex Perry (Gaudet Luce), Teddy Fee (Gaudet Luce) (Captain), Oliver Badger (Hagley) & Euan Choi (Hagley)
The U14 Team for the match against Derbyshire was managed by Mark Hewlett, in the absence of normal Team Manager, Roger Martin, who was unfortunately self-isolating.
The boys made the 2 hour journey to Chesterfield GC (thanks to all the parents who did the actual driving!!) to take on a Derbyshire side over the beautiful, but very tricky, Chesterfield course. Thanks must go to all the greens staff at the club, who had the course in superb condition for this match.
The format of the match was the usual 5 x 4BBB, and there much excitement when Mark Hewlett read out the pairings over the pre-match bacon baps. There were two debutants in the Worcestershire side, Tom Gilbert from Halesowen and Ollie Ansell from Bromsgrove, who were warmly welcomed by all the other players.
Over the front 9 the matches didn't start too well for the Worcestershire boys, with all 5 games being behind, some by large margins. However, all the players showed the fighting spirit we love to see, and whilst it didn't produce the results on the day for the pairings of Euan Choi & Ollie Badger, and Alex Perry & Jake Jeff-Johnston, it was great to see these lads stay out to support their team mates.
We needed to win the other 3 matches to get a result, and we knew this was going to be difficult. However, the potential for an unlikely win became possible when George Stephens & Teddy Fee produced a sensational run of golf to win 8 holes on the trot to turn an early 4 hole deficit into a 5&3 victory. When Callum Jones & Ollie Ansell held their nerve to win their game 3&2, the overall match score stood at 2-2, with only Tom Gilbert & Harry Evans out on the course, playing the 17th all square. Harry struck two beautiful shots into the heart of the green on the very difficult par 4 17th to make par, and put us 1up with one to play.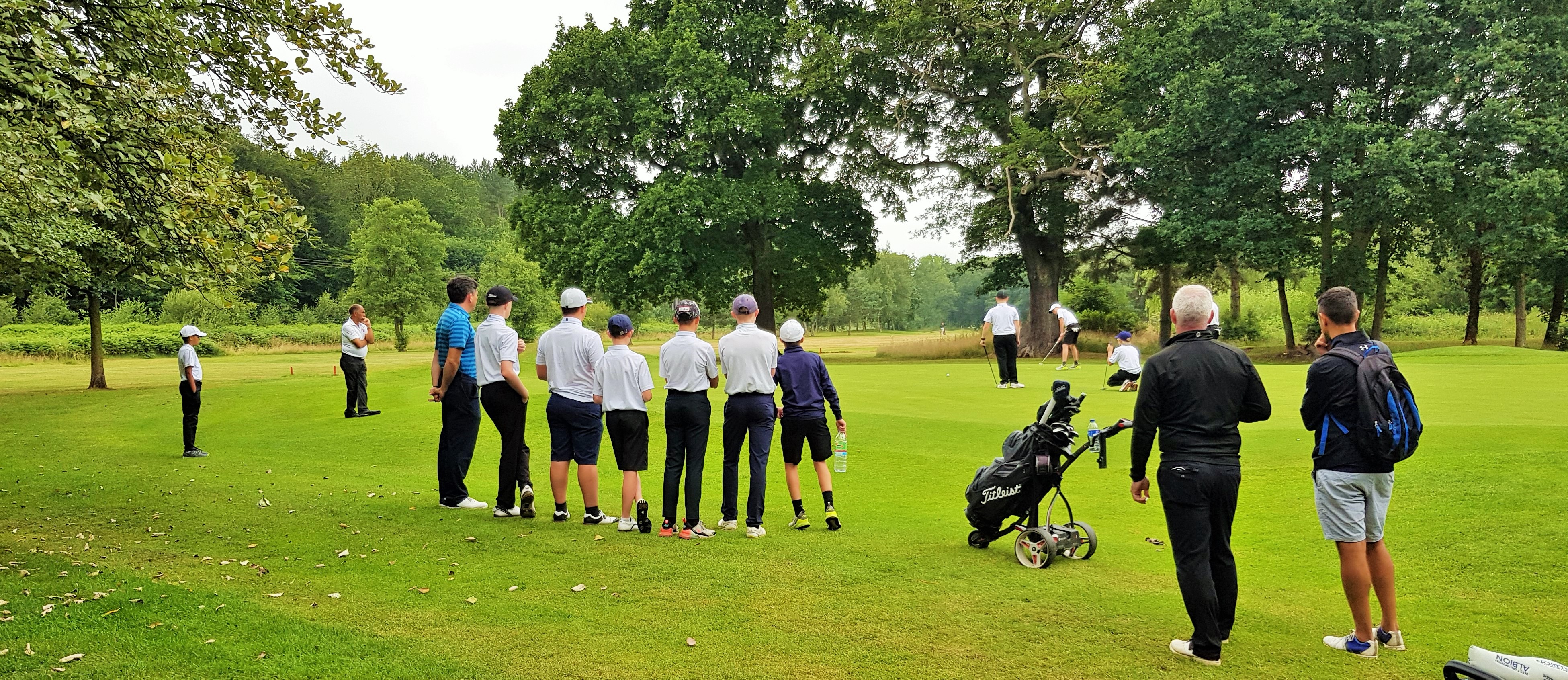 Players, parents and officials watch the deciding match on the 17th green.
Another solidly played hole up the 18th, meant the hole was halved, and the Worcestershire boys won 1up, and the overall match score was 3-2.
Click here for full match score sheet.
The County would like to thank the Derbyshire organisers John Barker and Paul Smith for arranging the fixture, and the all the staff at Chesterfield GC who looked after players, parents and officials so well all day.
Finally, a huge thank you to all the parents who, once again, gave up so much time and effort to get the lads on the tee for this County match, so far from home.