Hugh Adams from Hagley GC Captains England U16 Boys v Wales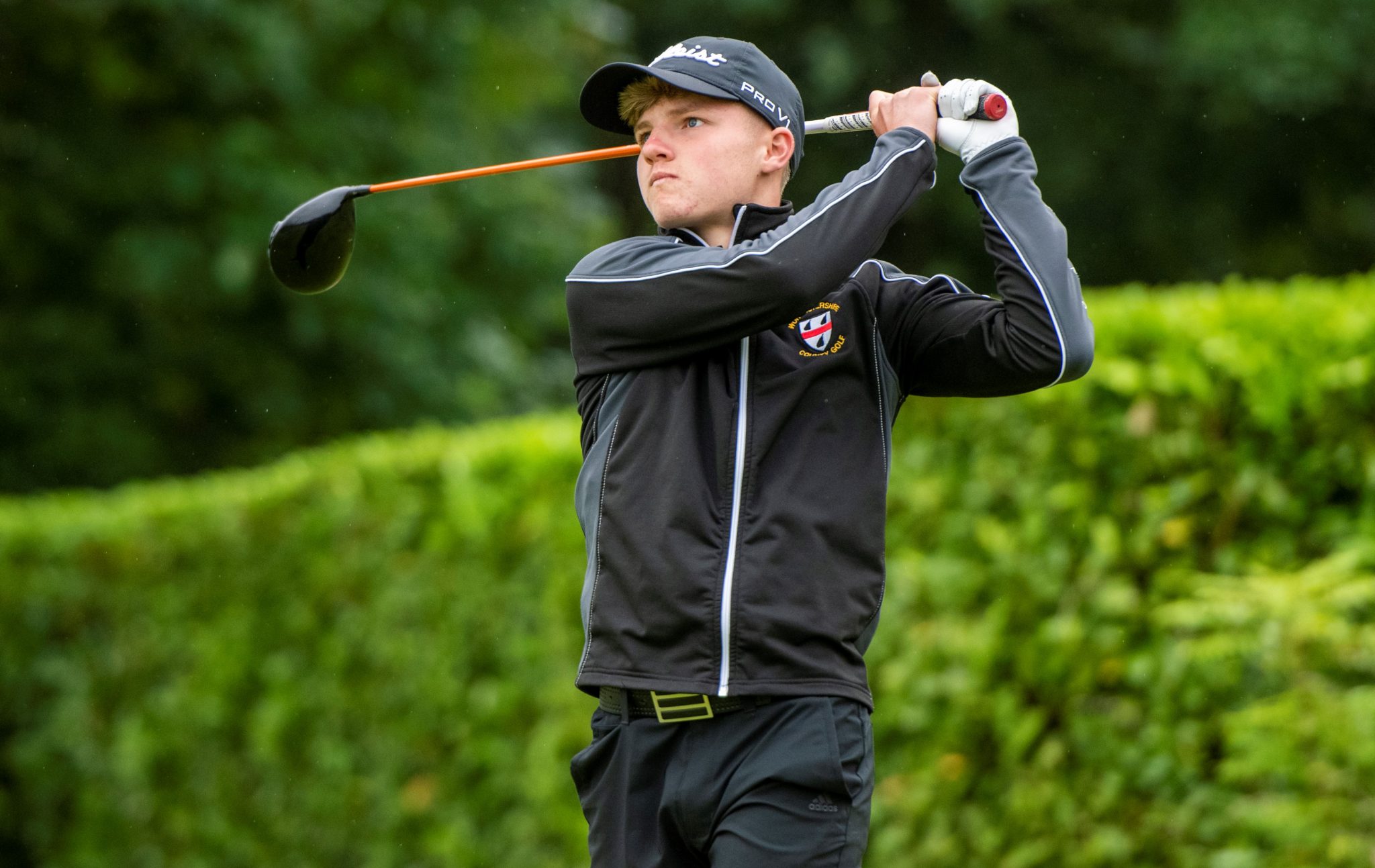 County player Hugh Adams (Hagley GC) captained the England Team in the U16 Boys match against Wales.
The match was played over three days - 17th to 19th September - at Trentham GC.
Hugh led from the front, winning all three of his matches, to help his team to a solid win.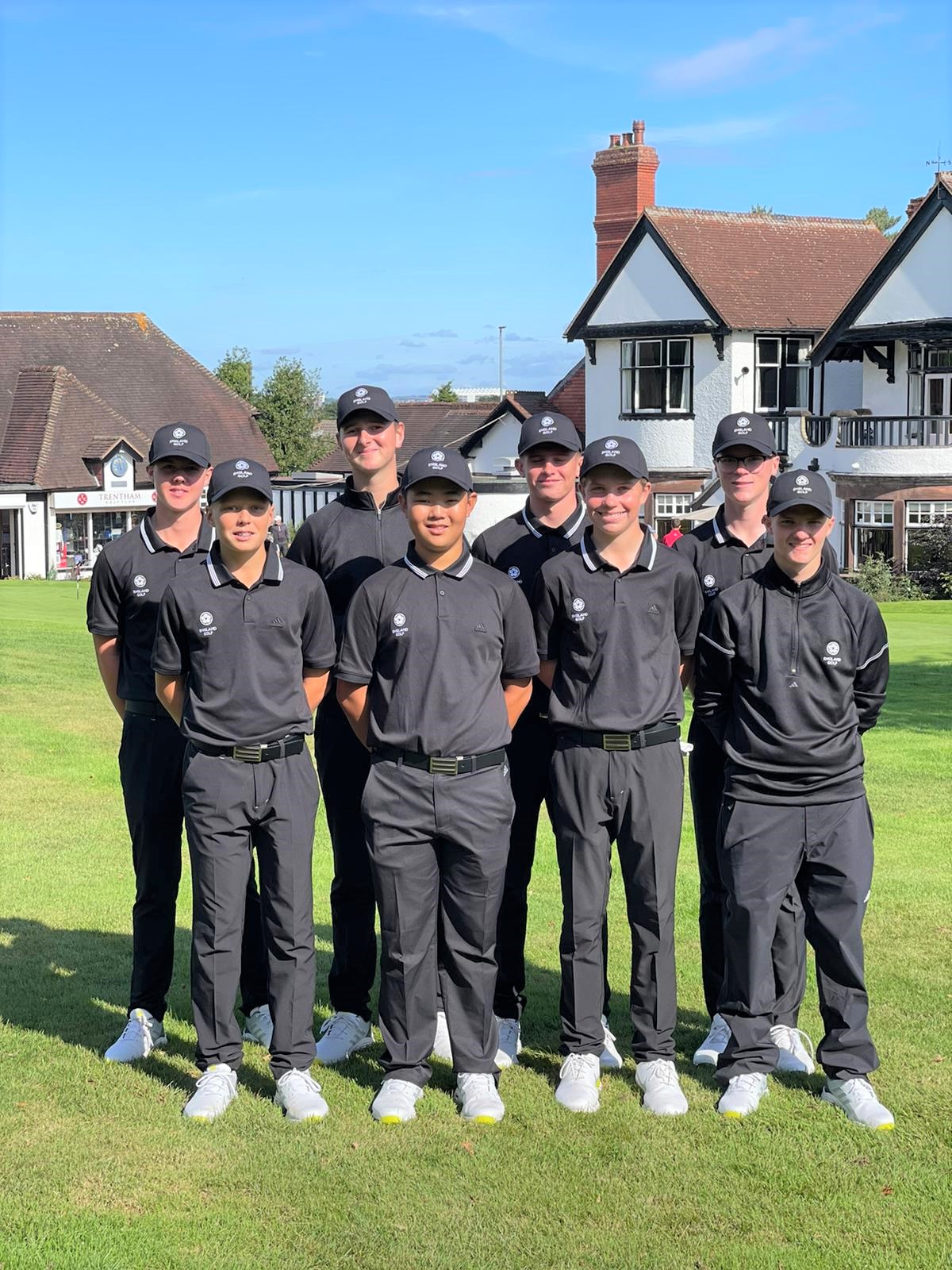 Hugh (extreme right) seen here with his team mates for the England v Wales U16 Boys Match on 17th-19th September 2021