Seniors at the EG Seniors County Championship - Midland Qualifying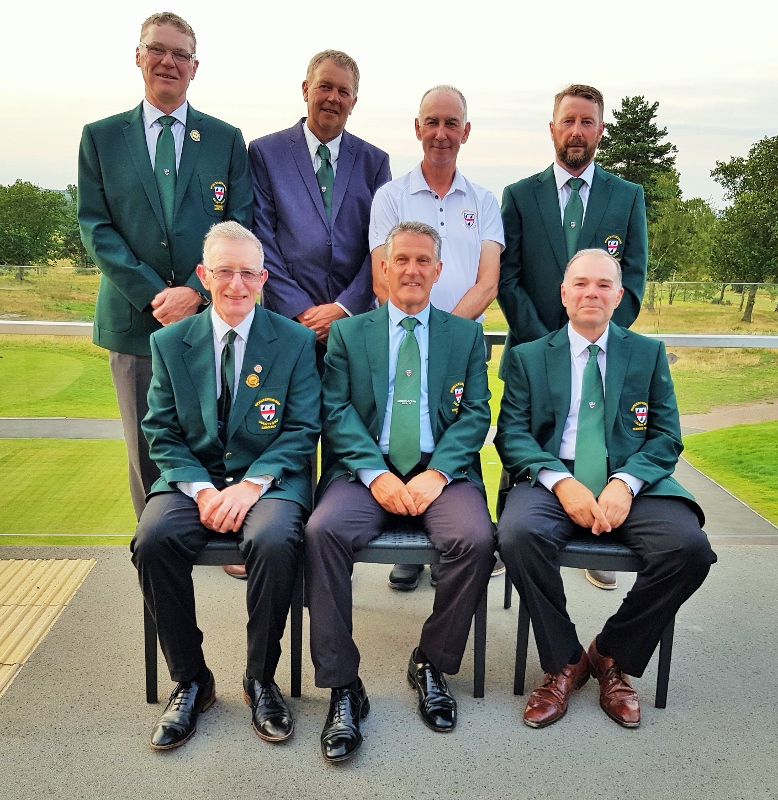 The Senior County 6 Team at Coxmoor GC - 8th August 2019
Standing (l-r) Dave McGillivray (County President), Shaun Thornhill (Kings Norton), Steve Green (Rose Hill), Duncan Macpherson (Worcester G&CC) Seated (l-r) Bill Thompson (Kings Norton), Paul Newman (Rose Hill) (Captain) & Phil Shurmer (The Worcestershire)
The format of the EG Senior County Championship Midland Qualifier is that each of the 10 Midlands Counties sends 6 players to compete in a 36 hole gross stroke play event, with the best 5 scores from the morning and afternoon rounds to count towards the team score.
Whilst our morning scores were not what we had hoped for, the team performed some 17 shots better in the afternoon, to record the best improvement between morning and afternoon rounds, and showing their fighting spirit. Unfortunately the morning scores had left us with too much to do to trouble the leading contenders, and we eventually finished in 8th place.
Shaun Thornhill (Kings Norton) had our best individual round of the day, a 76, on the very difficult par 73 course. However, the best 36 hole total was produced by Duncan Macpherson (Worcester G&CC) with 156 (+10).
The format of the event will be changed for 2020, with 18 holes played on two consecutive days, rather than 36 holes in one day.