Last hole thriller gives U14s victory against Staffs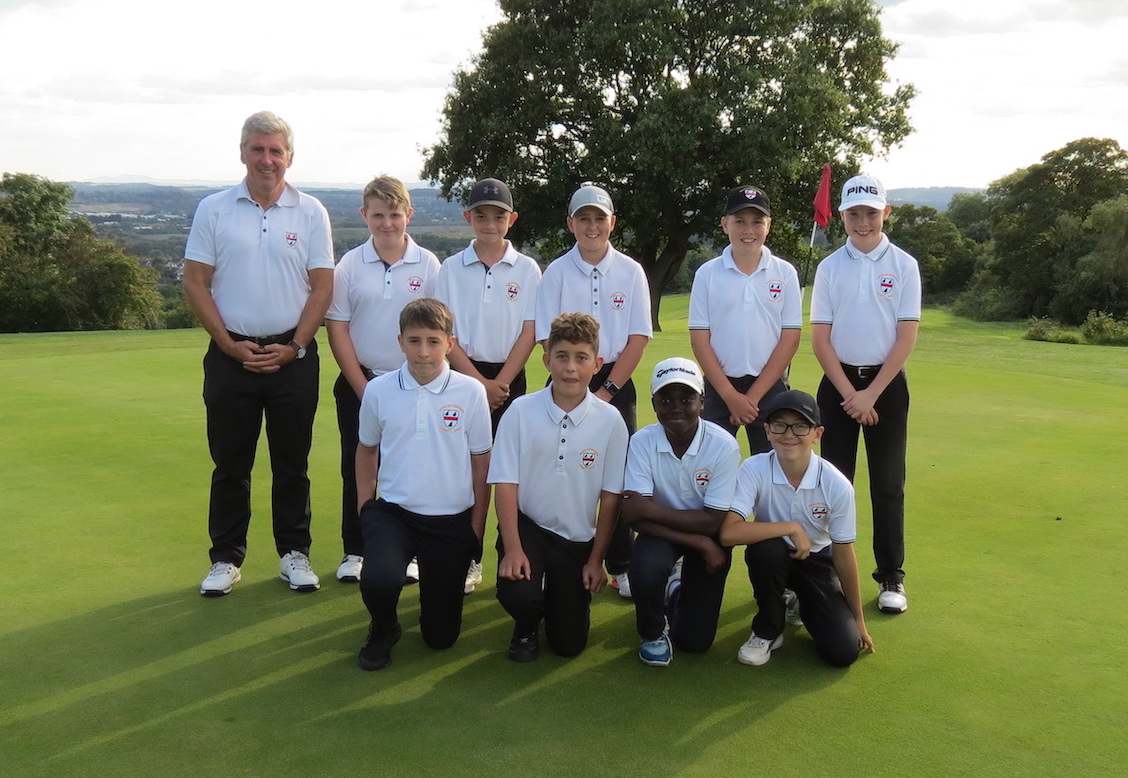 The victorious U14 team at Sedgley GC, who won 3-2 against the home county of Staffordshire - Sunday 8th September 2019
Sedgley GC is a 9 hole golf Academy Centre on the outskirts of Sedgley, Nr Dudley. Its manager is Mark Butler, a former Worcestershire County 1st team player and he's invested his whole future in this successful grass roots golfing centre. The nine holes are a fine test for any golfer and the greens, some with two tiers, have been transformed over the past few years to become very fast and true. The centre attracts a huge local interest and with its 12 bay driving range there is a thriving junior membership. Much credit must go to Mark for his vision and determination to make such a success of this golfing academy.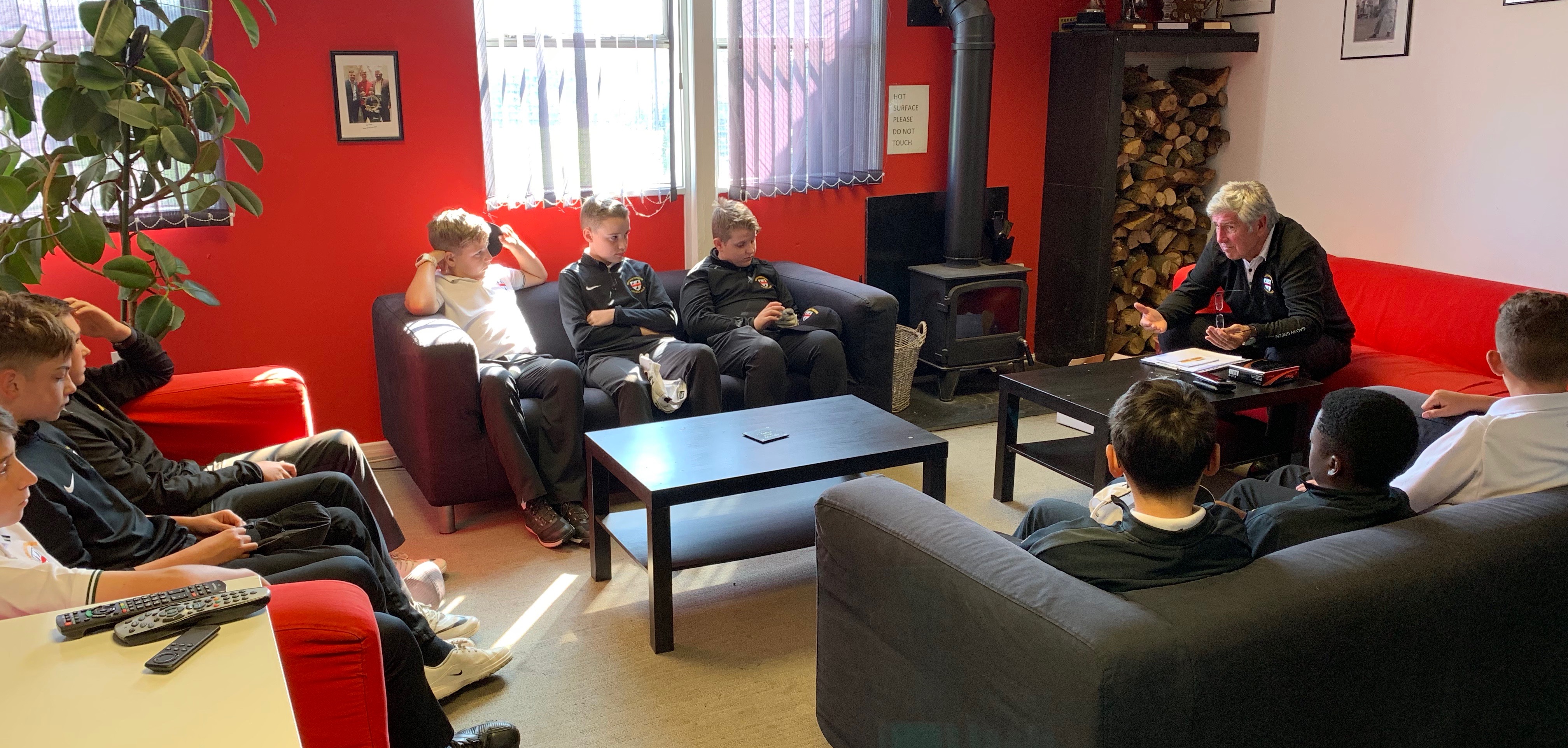 The day began with Roger's team talk and there was some reorganisation required as unfortunately, one of our players couldn't make it. Nevertheless, they discussed what they had to do and stuck to their game plans following Roger's advice. This was to prove decisive in the end.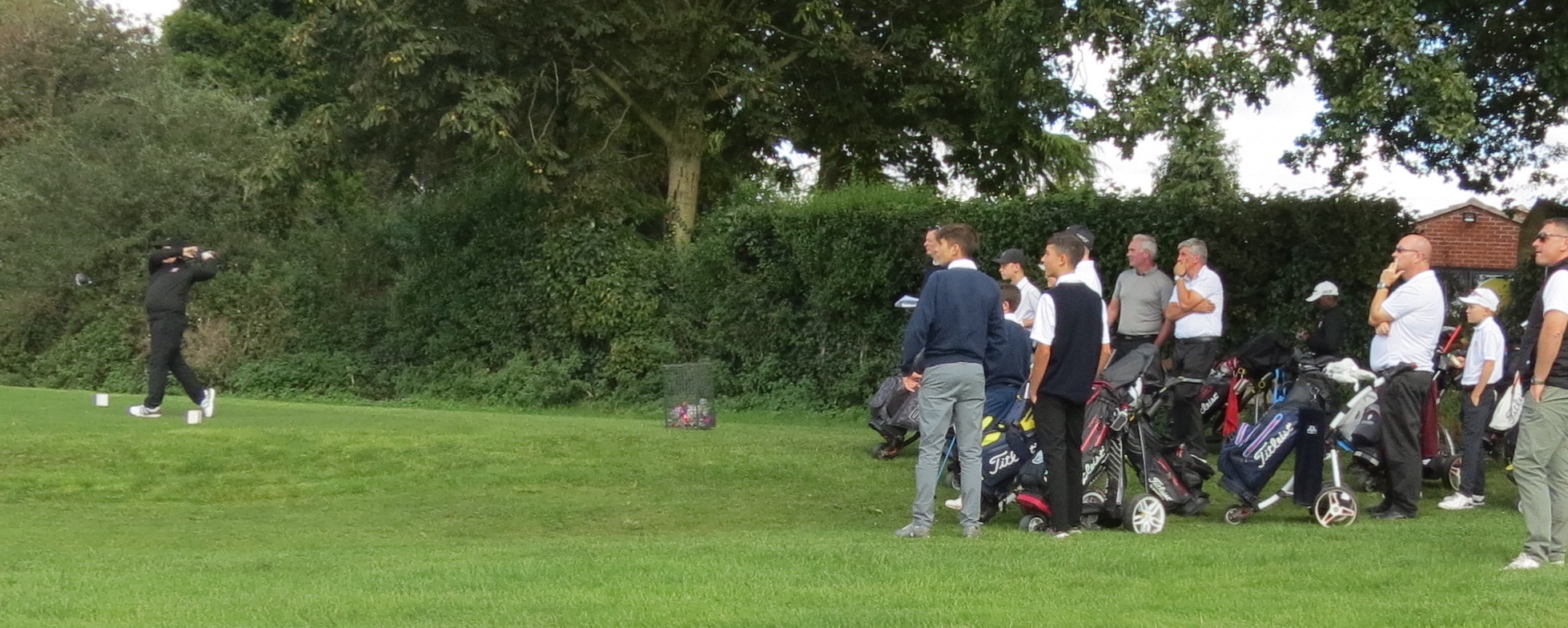 Tom Griffiths opened up the day with a fine tee shot in front of a large crowd of players, parents and officials. It was a great test of nerve to see every player do the same and before long the 5 4BBB matches were off and running.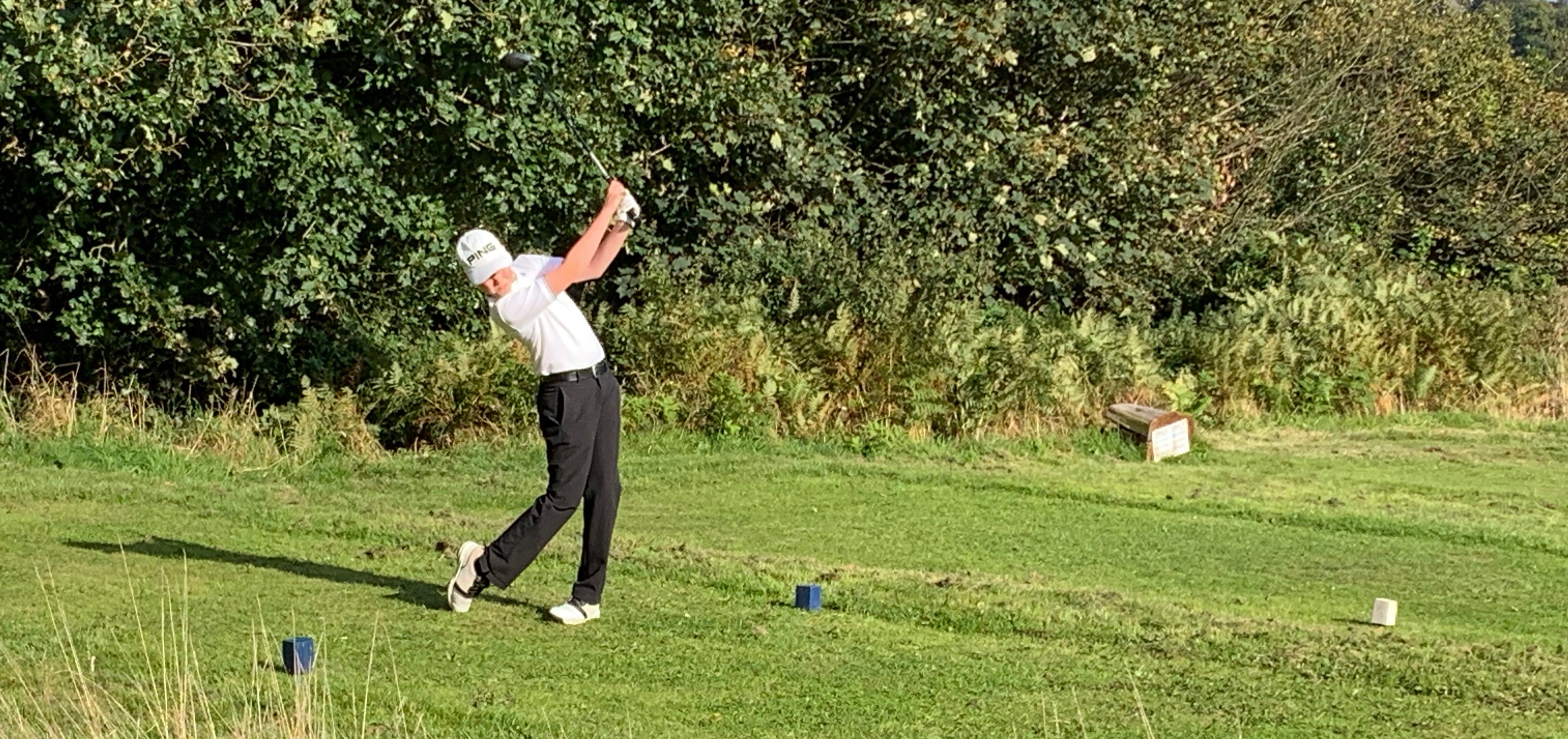 Harry Hawkesford ( pictured above) was a tower of strength as he battled on his own against two of the Staffordshire players. He took both of them to the last before one of them chipped in to take the match from Harry by one hole.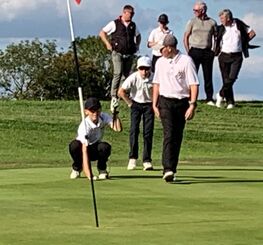 It was great to see our players discussing their shots and supporting each other in every pairing. This made such a difference at the end when Mark Hewlett (Captain) and Teddy Fee had to negotiate a very slippery downhill putt, with two putts needed to win the match. Teddy rolled his first putt to two feet. He then studied it hard, held his nerve and holed it securely with both teams, officials and parents watching on. He earned a well deserved round of applause from everyone.
With determined last hole wins from Lewis Tolley & Nathan Wood as well as George Stephens & Hayden Sarfo, the U14s won the match 3-2 and enjoyed a fine spread of sandwiches, chips, chicken nuggets, pizza slices and various cakes. It went down well and Mark Hewlett made a fine closing speech, thanking everyone involved for their time, effort and support for this match. He is a credit to the County in how he conducts himself as our U14 Captain.
Click here for full score sheet.
The U14 team are looking forward to their last match this year on Sunday 13th October at Bromsgrove GC against S&H and Roger will be selecting the team quite soon.
Thank you to all the Worcesterhsire parents for supporting this match and especially to Sedgley GC, in particular, Mark Butler, for hosting their first ever County match. Thank you to Staffordshire Golf Union for hosting this fixture and for placing such confidence in Mark Butler and his staff to do such superb job.
Bill Thompson
County Chairman and Junior Organiser