A great end to the season for the U16s coming 3rd in the County Cup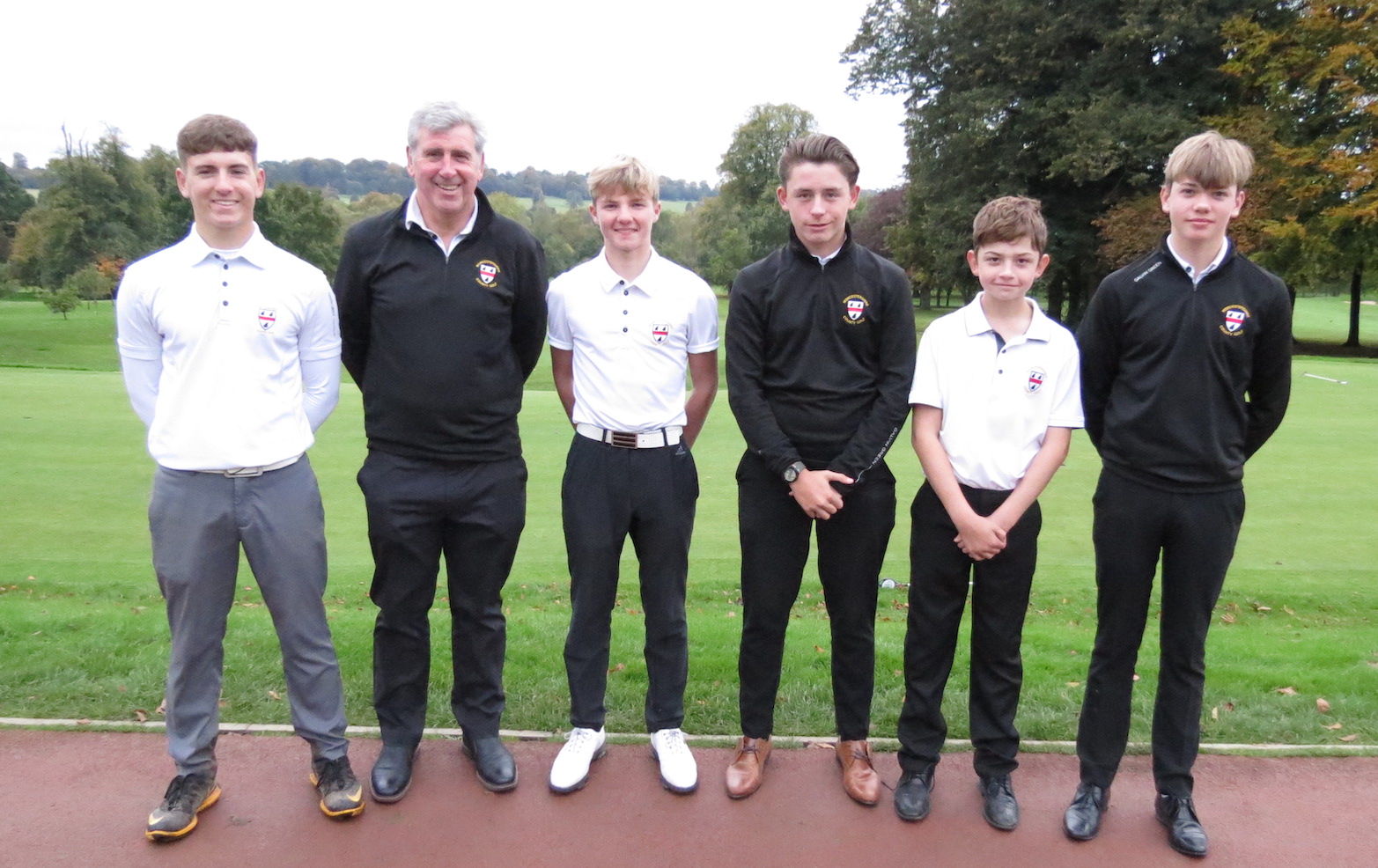 The U16 County Cup Team at Kedleston Park GC on 20th October 2019
LtoR : Harrison Leaver, Roger Martin (Team Manager), Hugh Adams, Sam Rowbottom, James Ilsley and Louie Stott. Not pictured, Harvey Jones.
The final competitive event of the junior season was the U16 County Cup at Kedleston Park GC, Derbyshire. The competition consisted of six medal rounds with the five best scores to count as the team total. The Worcestershire lads gave everything and produced fine individual performances on one of Derbyshire's best courses.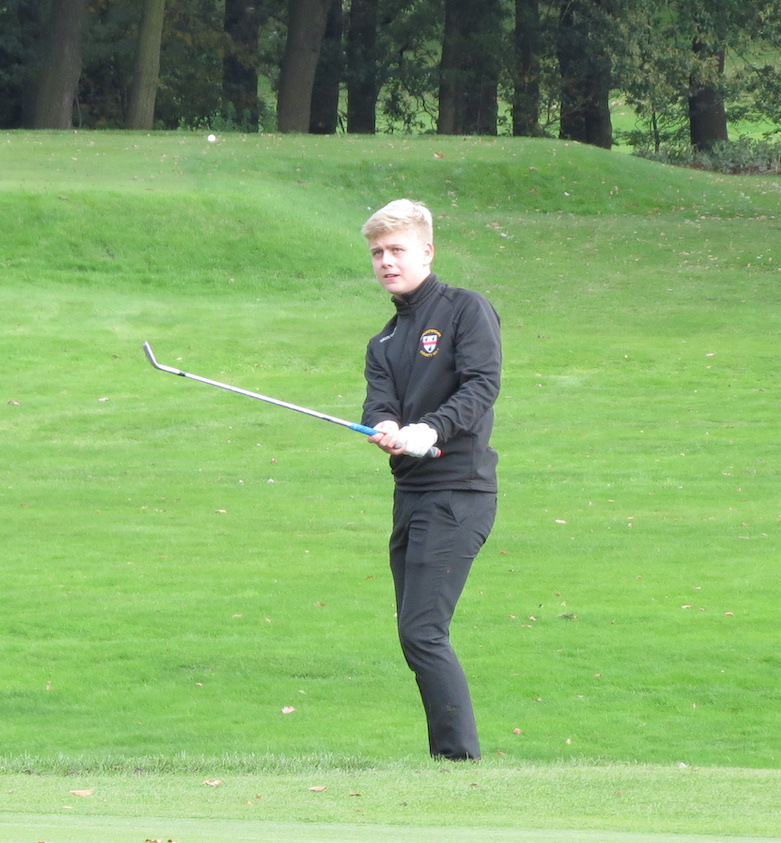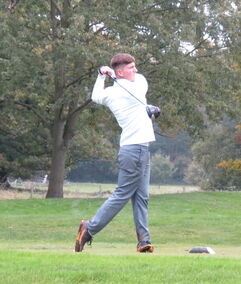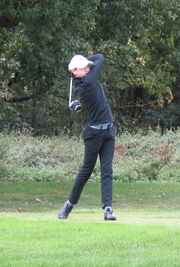 Harvey Jones, Harrison Leaver and Louie Stott in action at Kedleston Park GC on 20th Oct 2019.
Out first and opening the scoring with a 76 for Worcestershire was England International, Hugh Adams. James Ilsley and Harvey Jones soon followed with the same excellent score and Louie Stott returned a fine 77 to give the team a solid platform. Sam Rowbottom, who just couldn't quite find his top form, still battled bravely to the end for his 81. It was now all down to Harrison Leaver to see if he could improve the team's overall standing.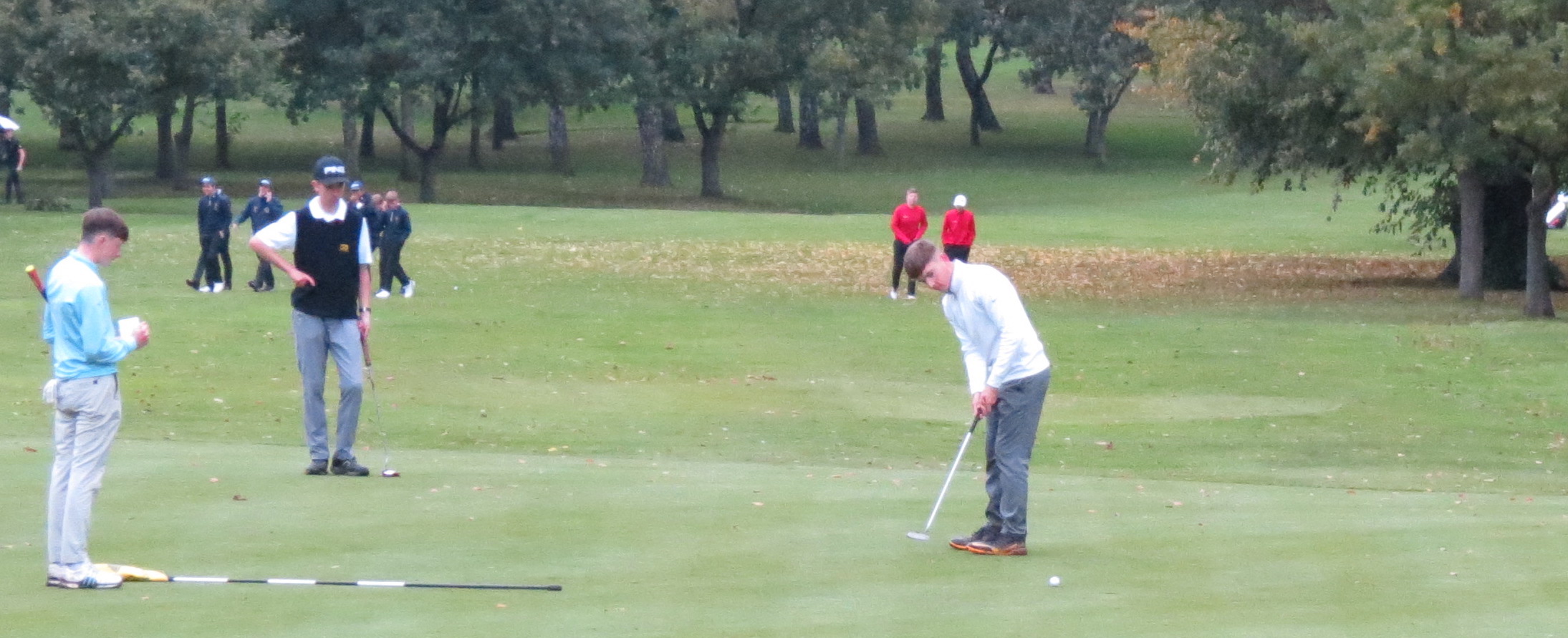 Harrison, putting out on the 18th at Kedleston while the rest of the Worcestershire lads looked on.
In the evening gloom and drizzling rain, Harrison produced a superb 72 gross (level par), the 2nd best round of the day. Four under at the turn, he kept his nerve and used all of his excellent course management skills to navigate his way through the difficult back nine. This brought the overall team score up to 3rd place and only two shots away from being the overall winners. This was an excellent team performance from our boys, demonstrating the depth of talent we have in the County U16 squad. They should all enjoy their winter practice and look forward to the busy season already planned for 2020. Well done to all of them in the squad. They've been a pleasure to be involved with, not only as improving golfers but as fine young people.
Click here for all the individual scores
Click here for the team scores and positions
The County extends a special thank you to Roger Martin, for successfully managing the team, not only on this occasion but throughout the year as well to Ian Henry for his team coaching, management and guidance throughout the season. All the other County officials and parents who've keenly supported Worcestershire Junior Golf in 2019, also deserve high praise for their endeavours, in what has been, a very successful year.
We look forward to further success with our teams in 2020.
W. Thompson
County Chairman and Junior Team Manager 20.10.19