An excellent 68 from Richard Sadler gives him the Worcestershire Open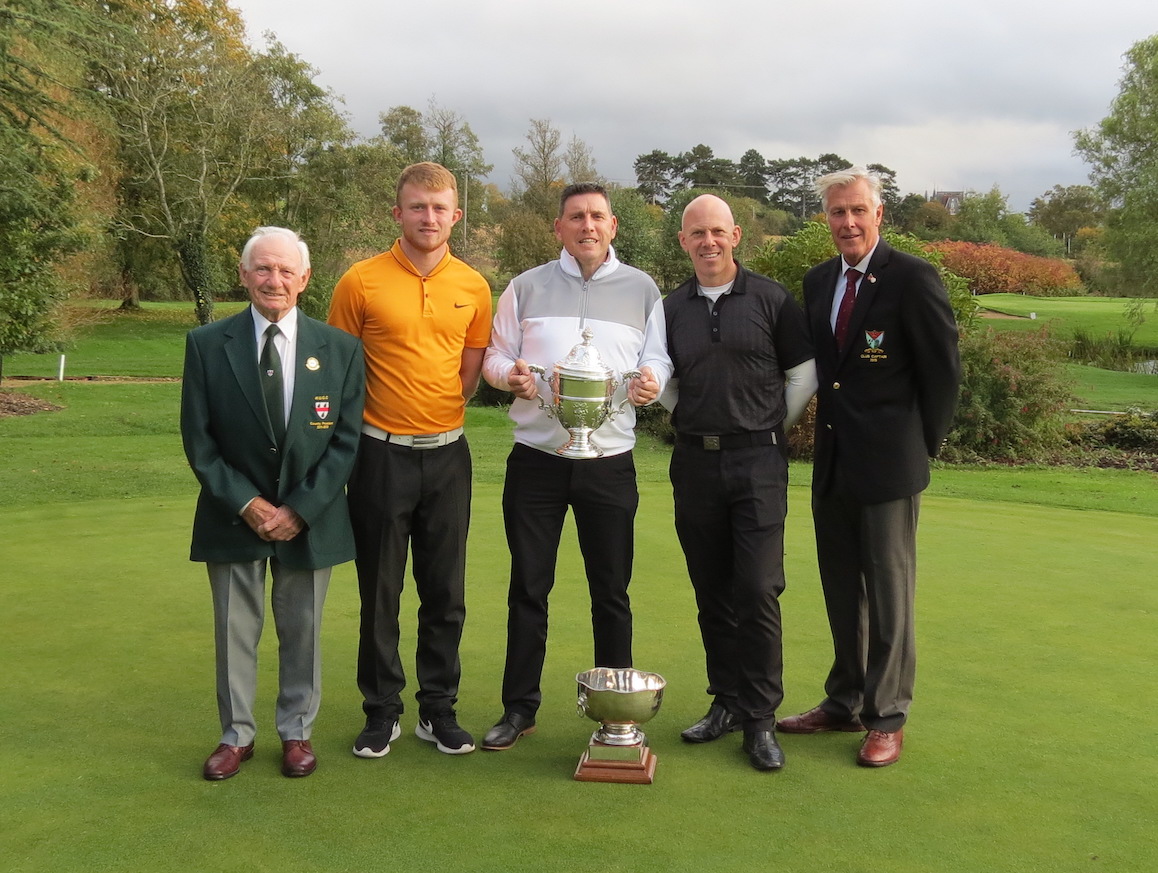 The prize presentation party in this year's Worcestershire Open: LtoR Brian Morris (WUGC Past President), Nathan Slater ( 2nd place), Richard Sadler (1st place), Mark Dunkley ( 3rd place) and Nigel Bache (Droitwich GC Captain)
Report on the event
The re-arranged Worcestershire Open took place at Droitwich GC on Friday 1st November 2019. The 18 hole format worked well in attracting a strong field of amateurs and professionals for this end of season championship. It was also good to see a number of County Juniors, some as young as 13yrs old, and County Seniors, competing against each other.
The course stood up well after heavy overnight rain and the players were full of praise for how the greens were running, which were at a good pace and true. The rain held off throughout the day and in quite mild conditions the players enjoyed the opportunity to fire at the pins to produce some excellent scoring. The County would certainly like to thank the greens staff at Droitwich GC for their sterling efforts in preparing the course so well, and to the catering staff, who, as always, produced fine food and served everyone in such a warm, friendly manner.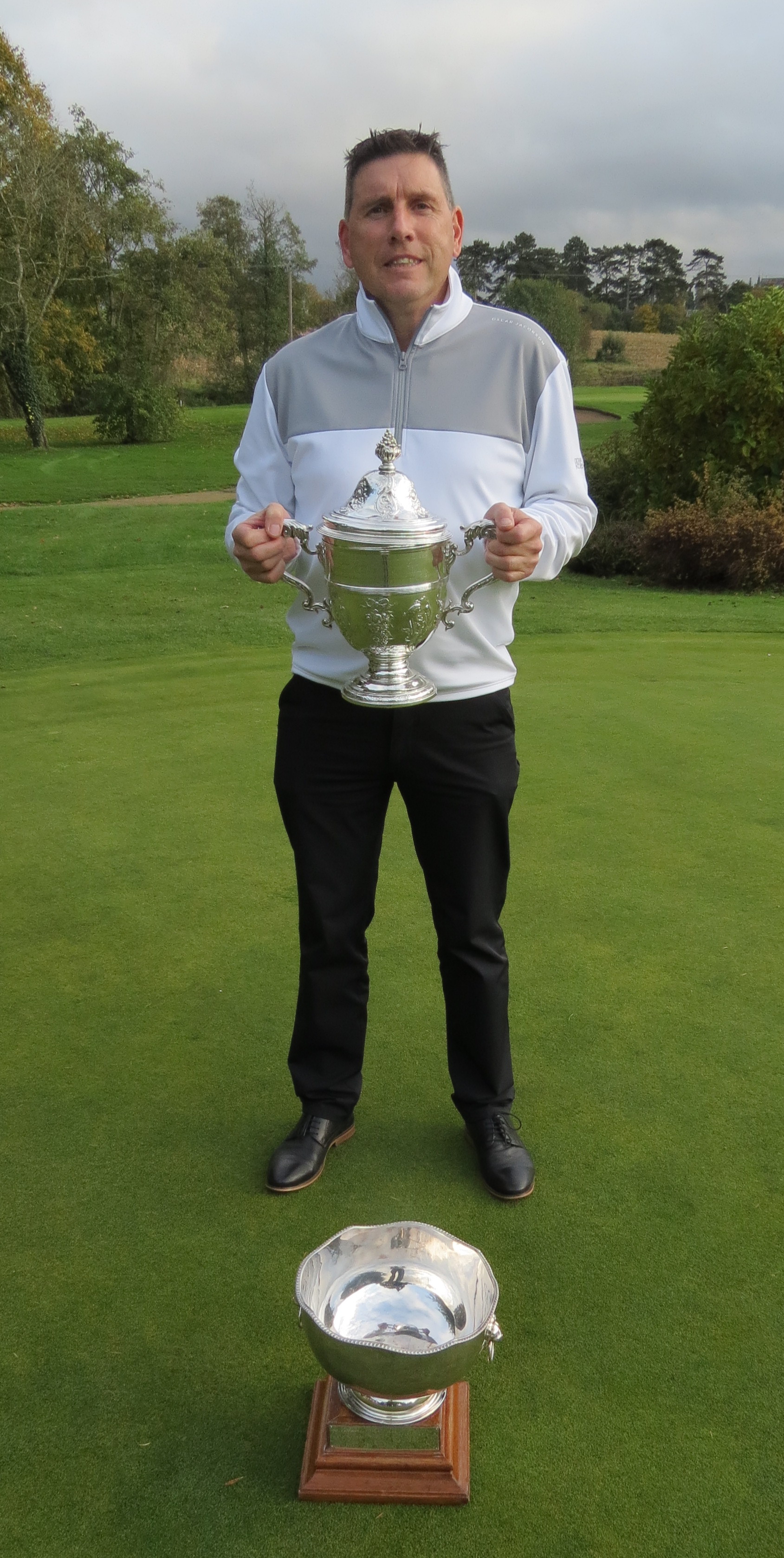 As the scores came in it was the excellent 68 gross of Richard Sadler ( Moseley GC), which edged out Nathan Slater (Bewdley Pines) and Mark Dunkley (Moseley GC), who both shot 69. Richard, therefore, won the Guy Bigwood Cup for the Worcestershire Open, together with the Gold Medal for leading Amateur, as well as The Secretaries Bowl (for the combined best scores in the Worcestershire Amateur County Championship and Open (142 + 68 = 210). Many congratulations to County 1st Team player and former 1st Team Captain, Richard Sadler. The Union Tankard for professionals was won by Lee Brotherhood (Hollywood GC).
Click here for full score board from The Worcestershire Open.
Click here for Secretaries Bowl & Union Tankard Results.
There were some very good scores from our Worcestershire Juniors, in particular, 13 yr old Phillip Krone (KNGC) with a 73 gross and 14 yr old James Ilsley (Stourbridge GC) with a 74 gross. Overall, the event was a big success and it is thanks to the WUGC County Organising team, namely, Stuart Pritchard, Debbie Pritchard, Brian Morris and referees, John Whitehead and Tony Edwards for having the determination to keep the event alive and to Droitwich GC for their tremendous support.