First U18 Winter Coaching Session of the year at Worcester G&CC.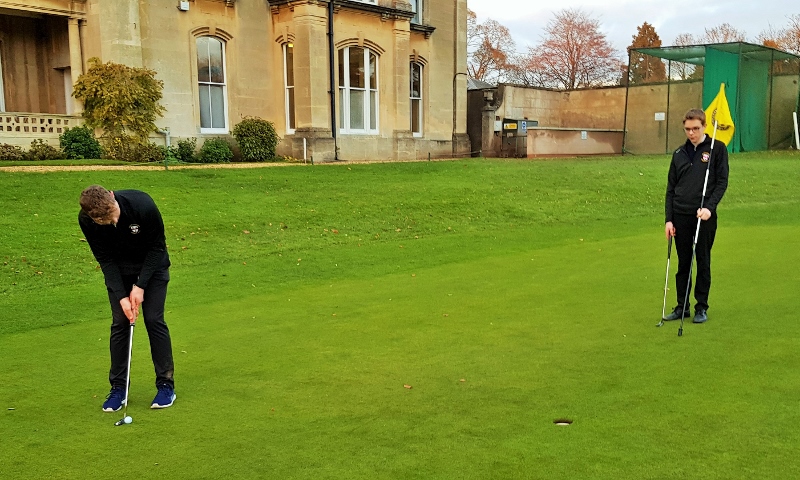 Ben Hutchins (Stourbridge GC) putts out on the 18th green at Worcester G&CC, watched by Tom Thornton (Kings Norton GC), as part of the U18 Winter Coaching session held on Sunday 1st December.
In total 10 boys attended the session, during which they played a competitive singles matchplay event, as well as undertaking a goal setting exercise for 2020.
Thanks go to Worcester G&CC for hosting the event, as well as Ian Henry (U18 Team Manager and Head County Coach) and Roger Martin (Assistant Team Manager) for running the event on a cold, but dry day.
Further sessions will take place in the New Year.